Anna started working at The Dial on the 30th August 2013. She got promoted to the position of supervisor on November the 12th 2017.
When asked what she enjoys about working at The Dial, she said:
"The fact that I've made new friends and having lovely customers appreciate your hard work!"
In her spare time Anna enjoys photography, singing, playing her keyboard, socialising and Netflix! (other streaming services are available). While currently studying at university, it's always great to have Anna back in the holidays.
FUN FACTS:
Favourite film: Lord of the Rings (all 3 of them of course)
Favourite song: Rihanna, Take a bow (that's her shower song apparently!)
Favourite food: A traditional roast or cheesy mash and beans (although she also enjoys the odd portion of chips and syrup! Yeah, we don't know either!)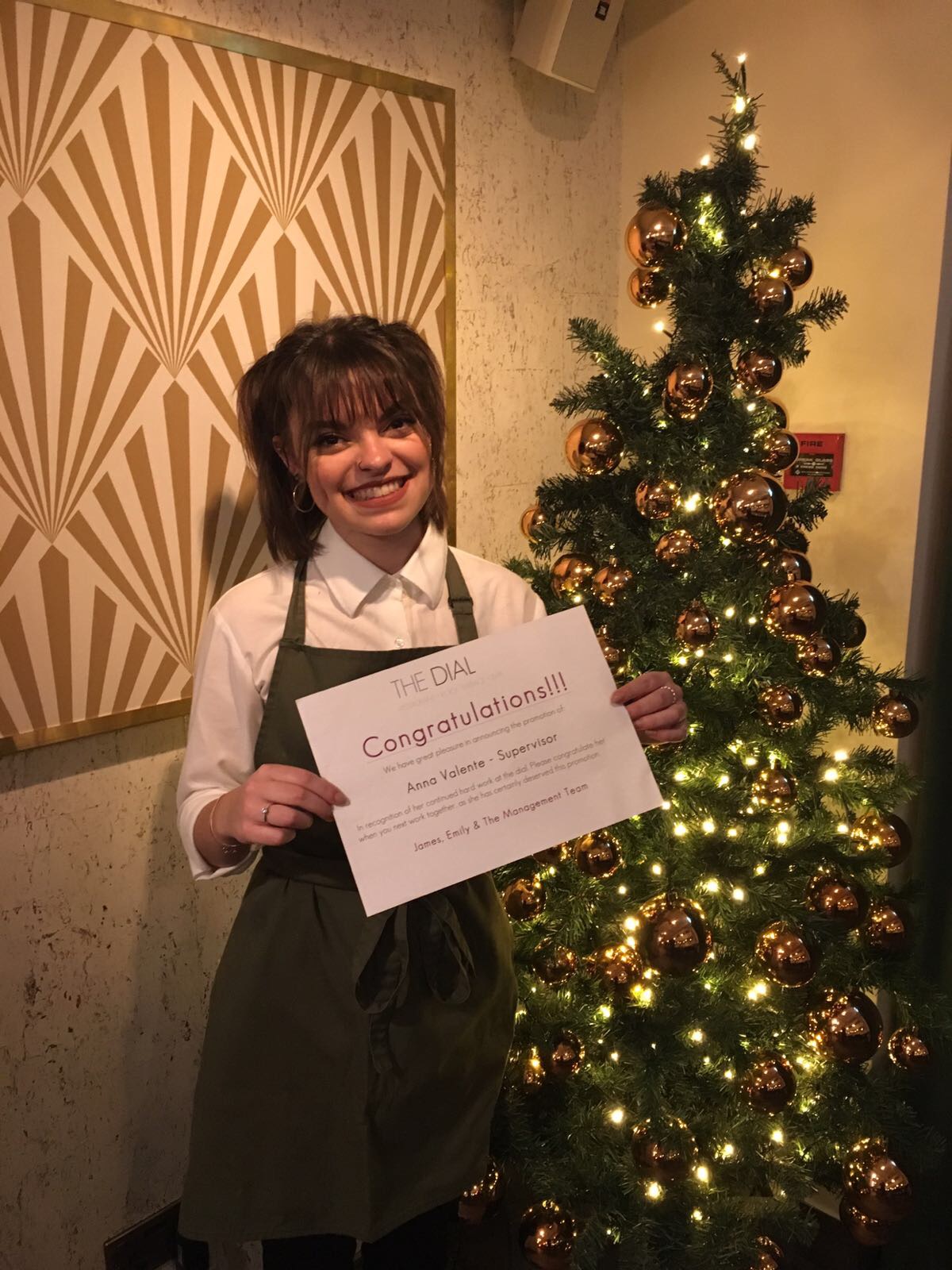 TESTIMONIALS:
"It's always great to have Anna on a shift. She is always positive and great fun to work with" – Jess, manager
"Anna brings a positive energy to the team and always has a smile for everyone, the fact the lord of the rings films are her favourite movies instantly makes her my people." – Rory, manager
"Anna is a happy, smiley, positive member of the team. She is a real pleasure to work with!"- Kate, Manager