We're 15! Anyone for cake?
We have the great pleasure of announcing that it is our 15th Birthday this month and what better way to celebrate than with CAKE!?!
More specifically our legendary "White Chocolate & MALTESERS* Cheesecake" which has been a staple on our menu since we opened way back in May 2002!
We want to say a huge "THANK YOU" from the whole of team Dial to all of our wonderful customers who have supported us over the last 15 years.
So if you dine with us between 15th May – 21st May and buy a White Chocolate & MALTESERS* Cheesecake, we will donate the sale of each Cheesecake to the Midlands Air Ambulance. But before you devour it, make sure you take a photo and share it with us on Instagram using the hashtag #Dial15 or add our location and we will be giving prizes to the best photos we see!
*MALTESERS is a trade mark of the Mars Group of Companies. This product is not made by, licensed or endorsed by the Mars Group of Companies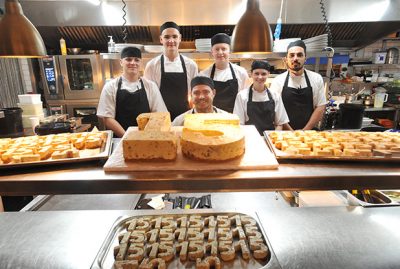 15 great years!
On May 15th 2002, The Dial opened it's doors and opened in a town that was predominantly a beer drinkers town, the home of brewing and serviced by proper drinker's pubs. We wanted to be different and offer a modern drinking environment accompanied by a great fresh food offer.
Our first ever advert was titled "it's time for change" and at a point when the industry was changing, there was an opportunity for our kind of offer to work. We had a great location, in a building steeped with history and dating back to 1840 as a private house, then the Worthington family opened a jewellers. This was later sold to the Bailey family and became the locally renowned Bailey's jewellers, which it was until 2002. We in fact tried to emulate the old shop with our latest refurbishment, as a nod of respect to the history of the building. We simply love the fact that customers regularly tell us they purchased an engagement or wedding ring from here, back in the day!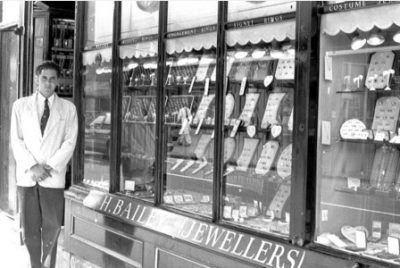 The key to The Dial's success so far has been it's people. We have been so lucky to still have the support of so many long serving staff and to still have six people from day one, another two reaching 15 years service soon and many more that have had long careers with us, it's fantastic! It has been great watching the team grow up, buy houses and start families. We have managed to break the mould of an industry plagued with high staff turnover.
As a reward for loyalty, our staff reaching 15 years service will receive an extra weeks paid holiday and for every years service from now on they will gain an additional days holiday on top of this. Time with family, to relax and holiday is so important and we think this is the best gift we could give. In addition to this we have had some 15 year service gifts made, which we think are pretty special and I hope will be used!
Blok Knives was founded 5 years ago by a local lad Ben Edmonds who went to Abbot Beyne school, and now crafts hand made knives for some of the best chefs in the world, with Jamie Oliver, Sat Bain's and Simon Rimmer on his customer list. Ben has agreed to make a special personalised one-off knife for all staff who reach 15 years service. These knives are simply stunning.
We are a people business, and over the last 15 years we have been able to promote purely from within, which has given every single member of staff the opportunity to develop and progress.
Our offer has changed dramatically over the years as well, we have moved from a bar with a restaurant, to a restaurant with a bar. When we opened we served food 12-3 and then 6-10 and we have now evolved into an all day food business, starting with brunch from 10am, lunch from 12pm and then dinner from 5pm. This has taken our chef requirements from 5 on day one to currently 16 chefs and still needing two more to cope with the growth of the business.
The one dish that has remained on our menu since day one is The Dial *MALTESERS cheesecake. We have made over 200,000 of these over the past 15 years and it's the one item on our list that we refuse to release the recipe for, when asked. To celebrate our 15 year anniversary, for our birthday week May 15th to May 21st we are making special 15th anniversary *MALTESERS cheesecakes, and 100% of the money from the sale of the cheesecakes will be donated to the Midlands Air Ambulance. A charity that needs all the help and support it can get. Come and try one!
On the bar we opened with a wine list of 5 red and 5 white, no cocktails and about 20 spirits to choose from. 13 years ago we started making cocktails, well before the current boom in this area. We are now nationally recognised for mixology (cocktails) and have the support of the biggest spirit brands in the world. Our cocktail list now boasts 46 cocktails and with over 300 spirits behind the bar, there's nothing we can't make. Now there's a challenge!
Our philosophy has always been to strive to be the best. Over the past 15 years there have been 4 different looks to the Dial, as the business has tried to evolve and always be at the cutting edge of the industry. The current look being very complimentary to the heritage of the building. Hopefully if we remain forward thinking and innovative, we will have another great 15 years. Thank you to Burton on Trent for all of your support over the years.
James, Emily and The Dial team.
Look how we have changed over the years...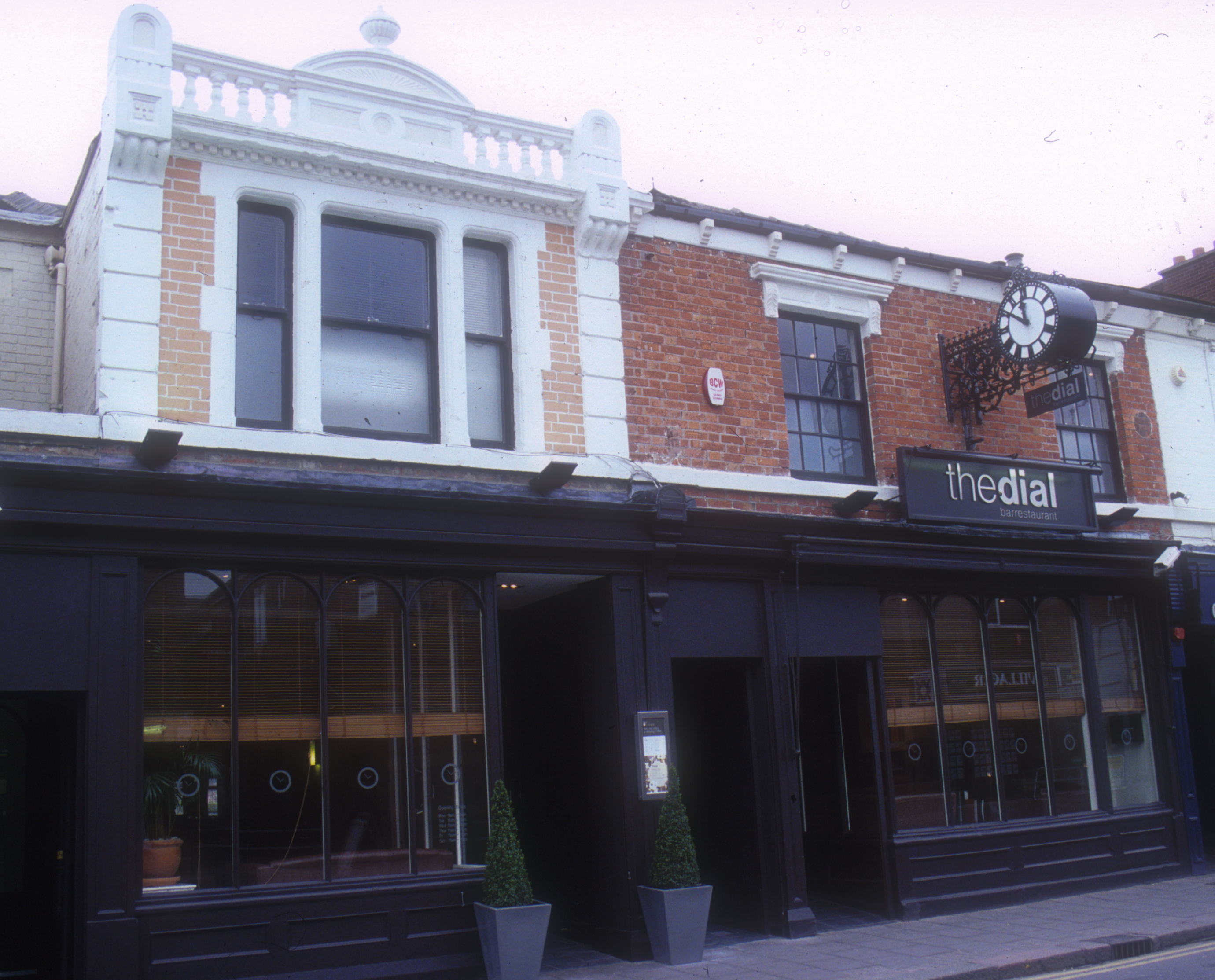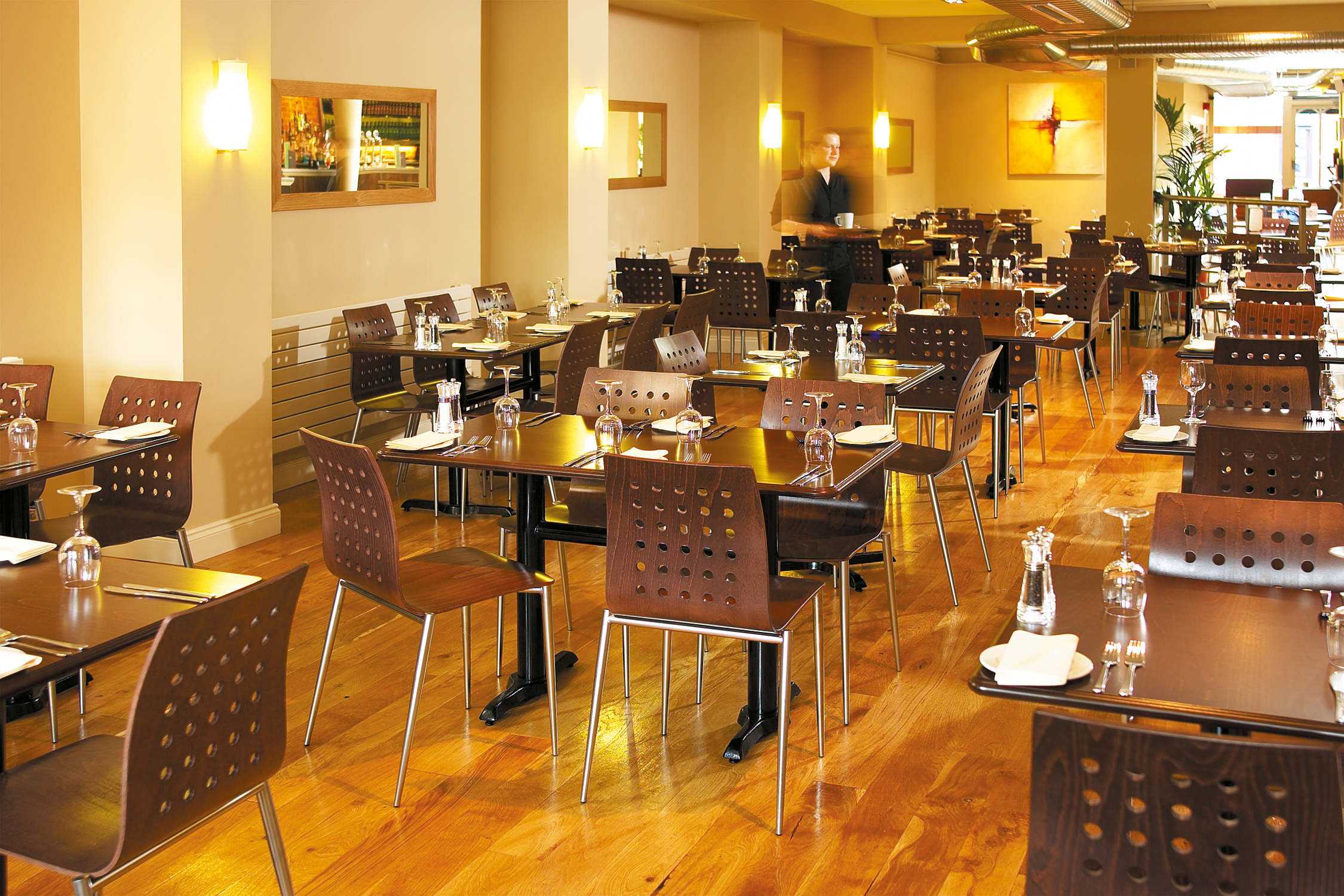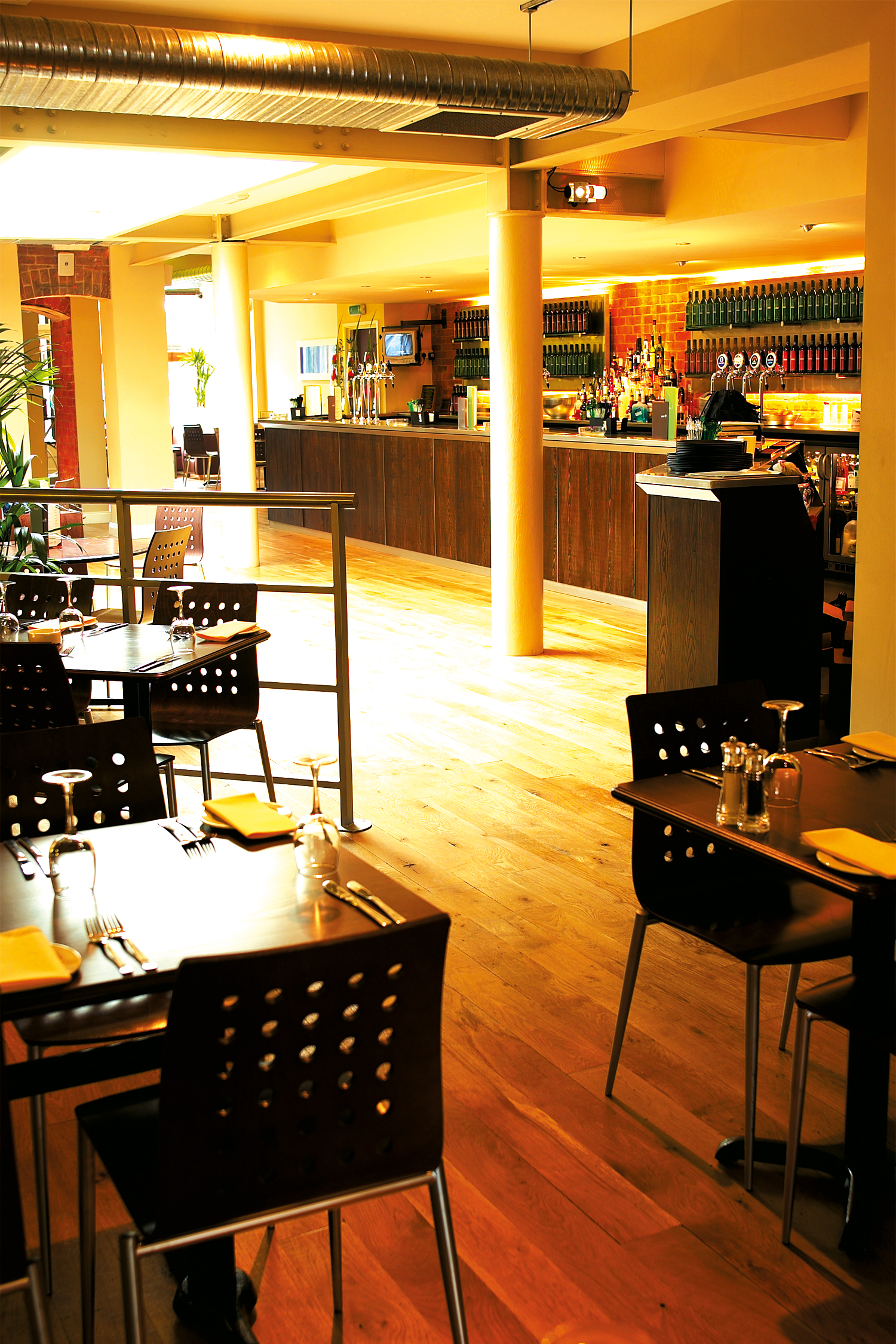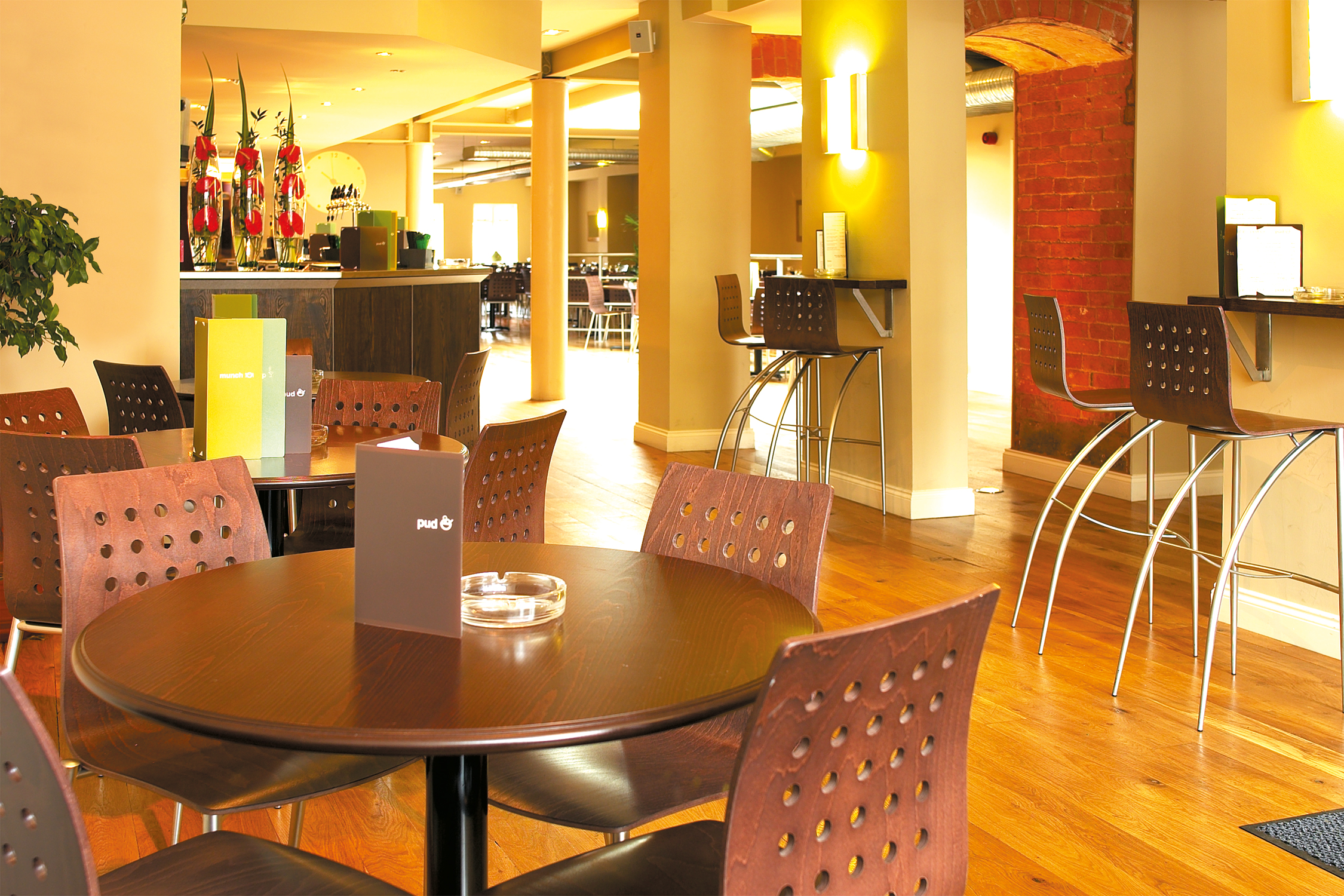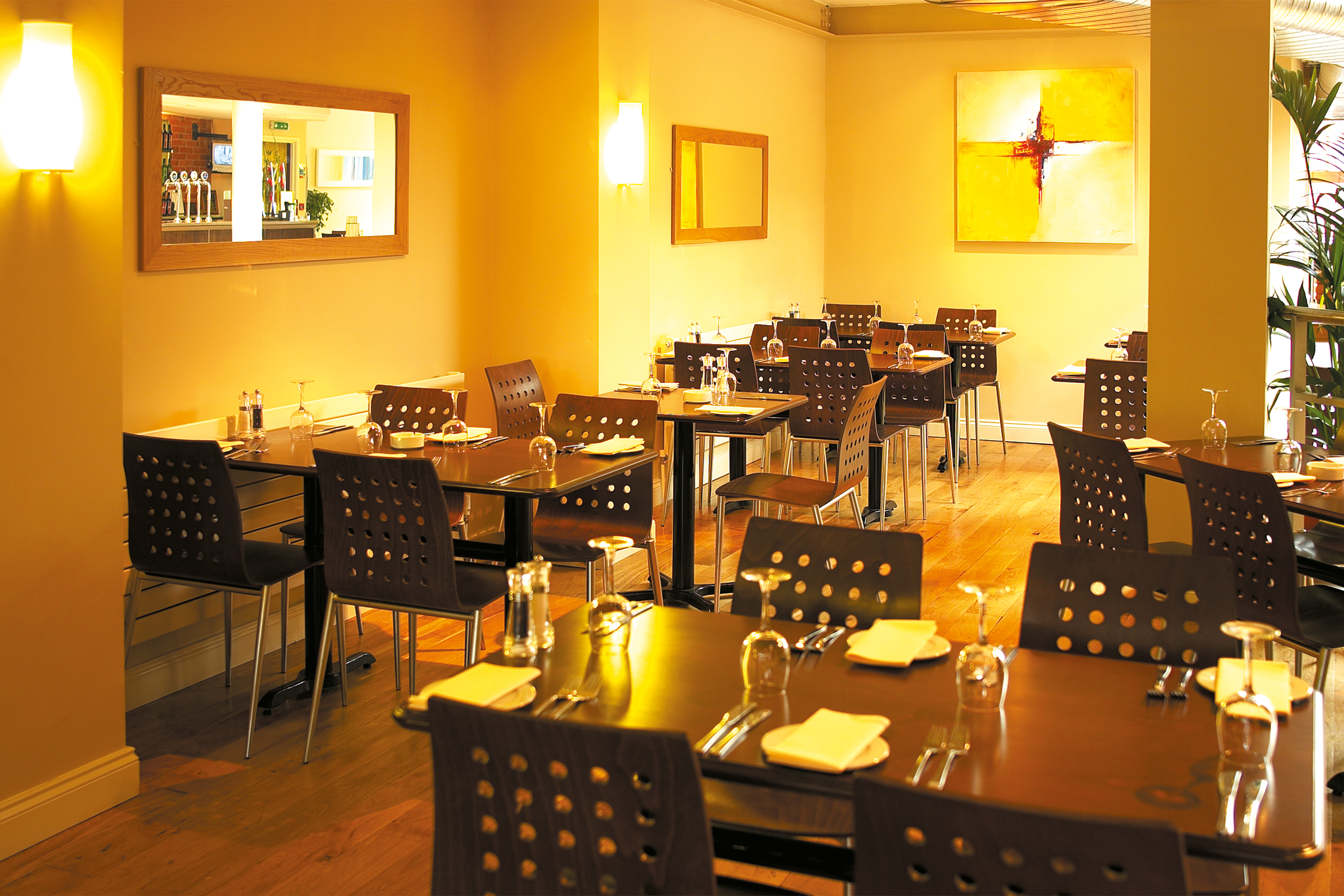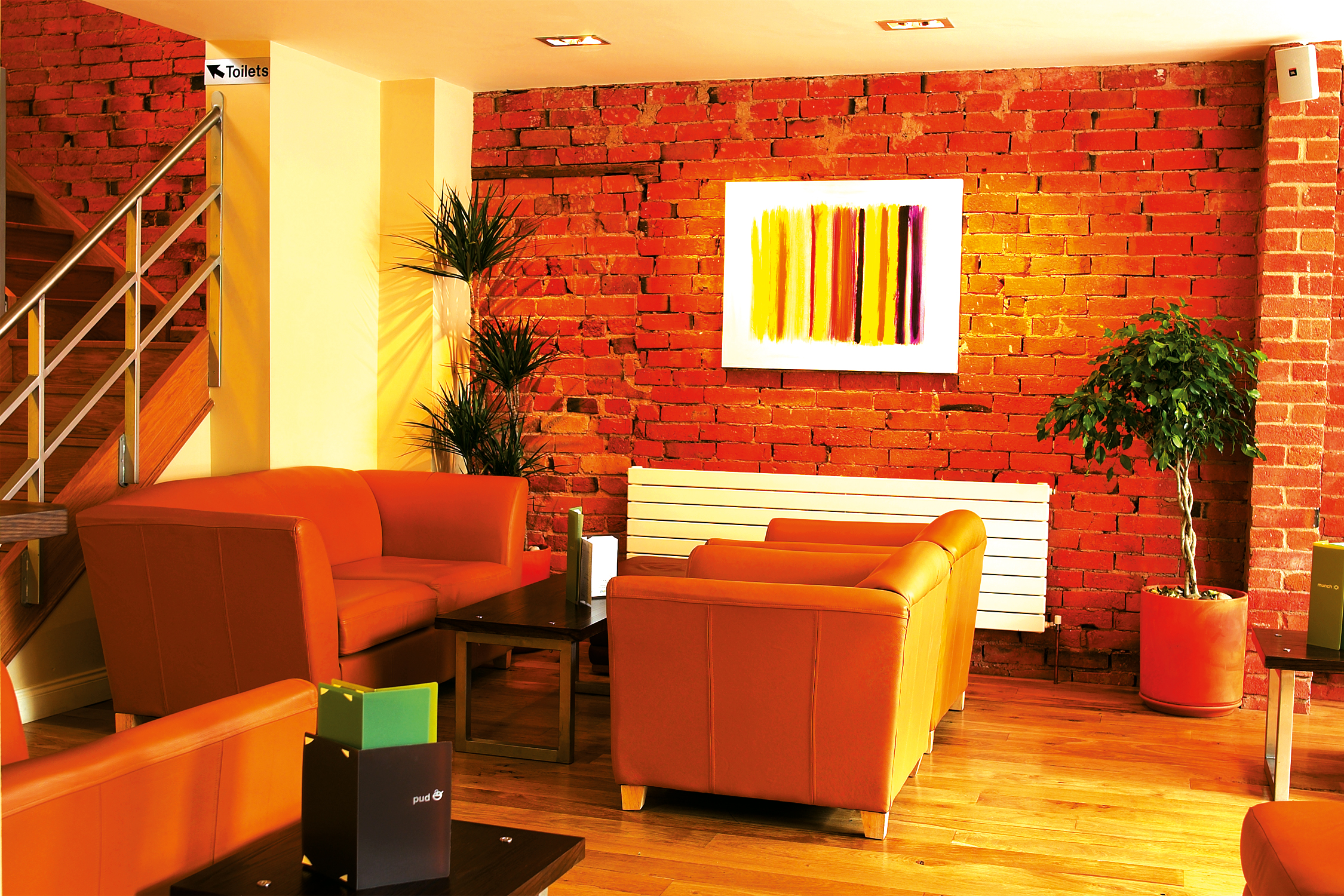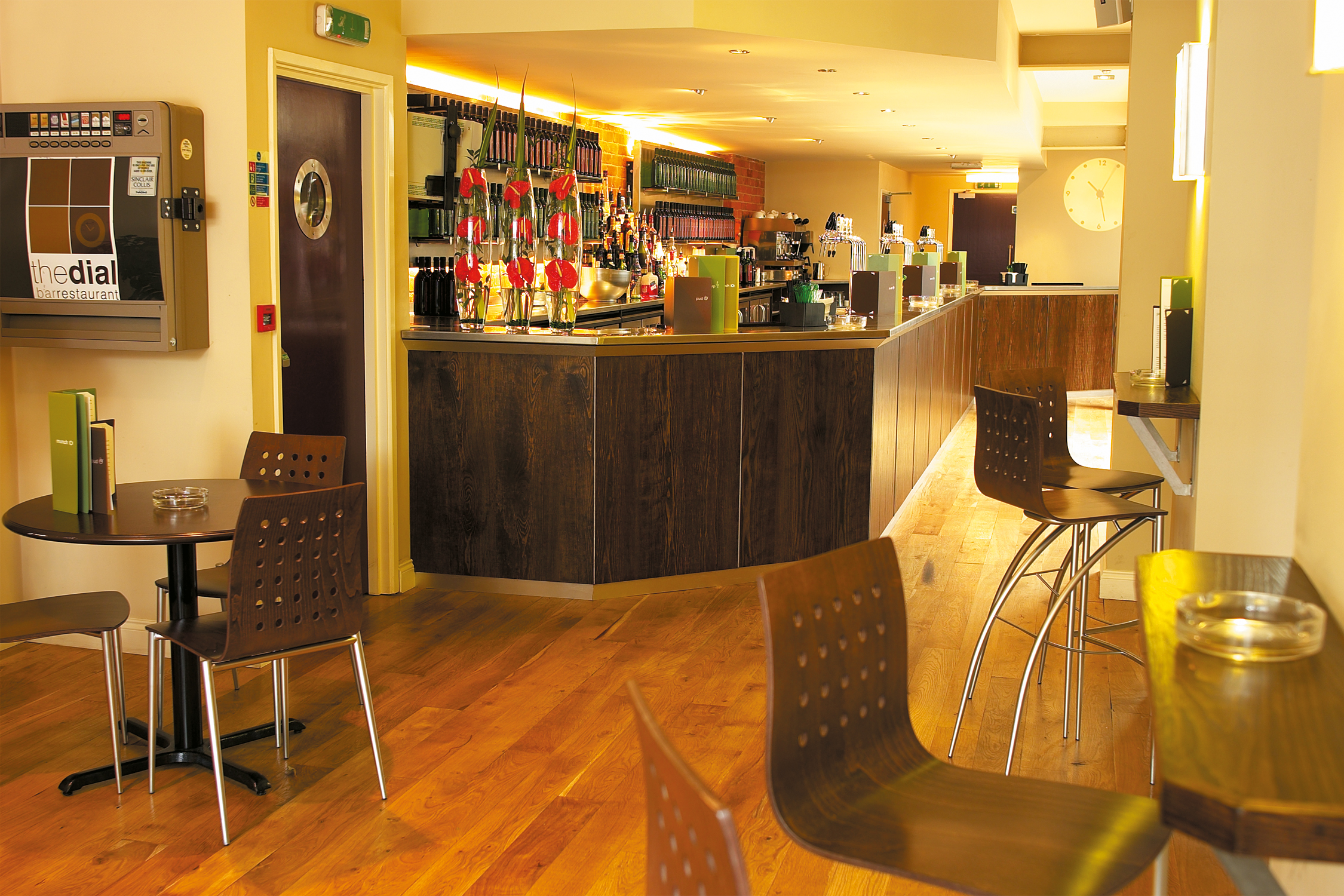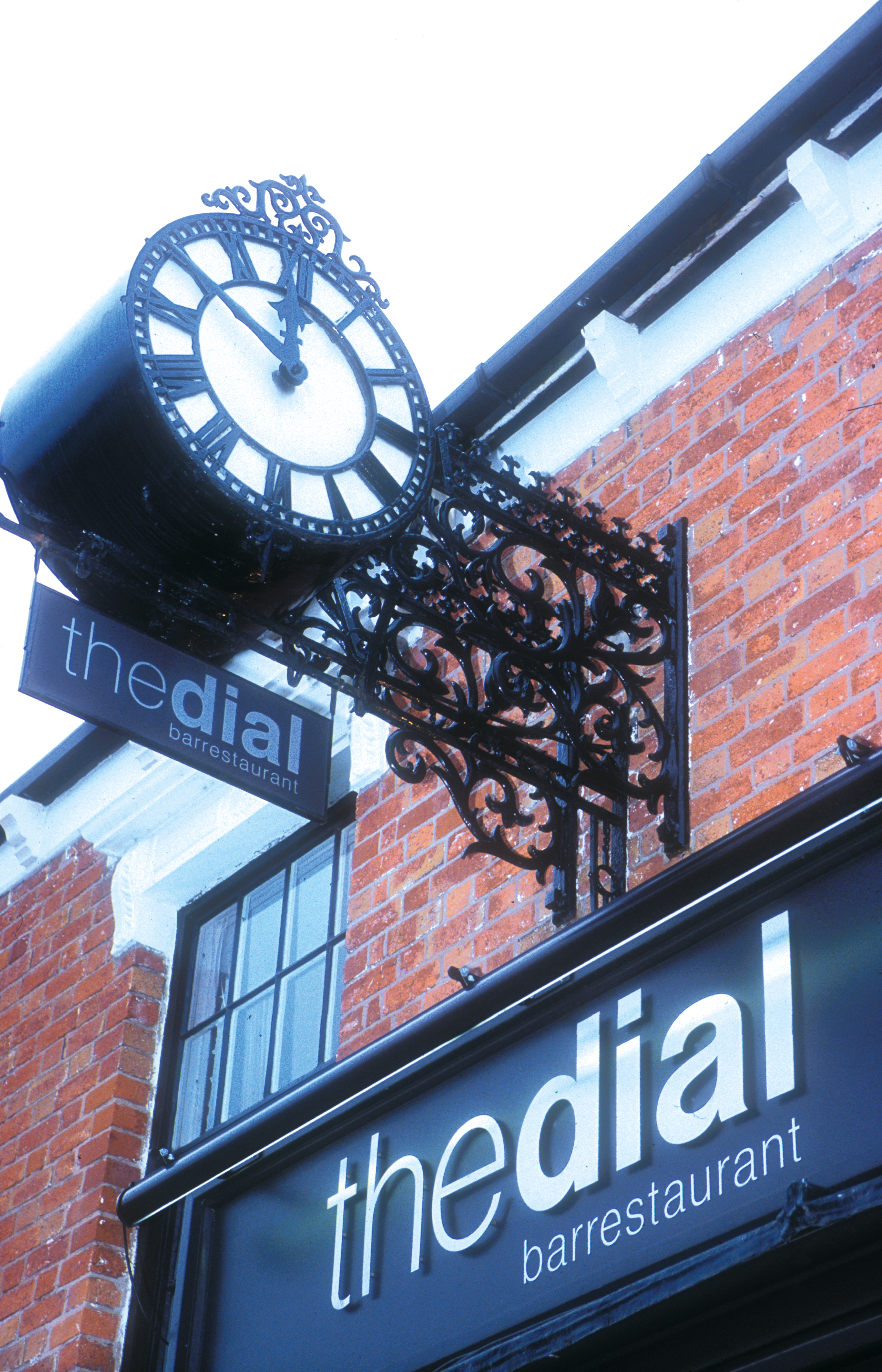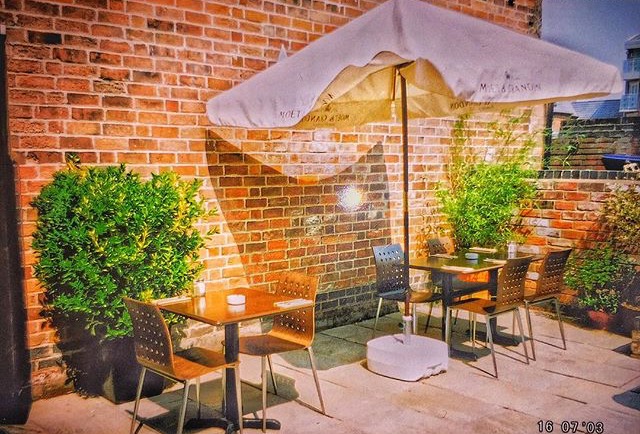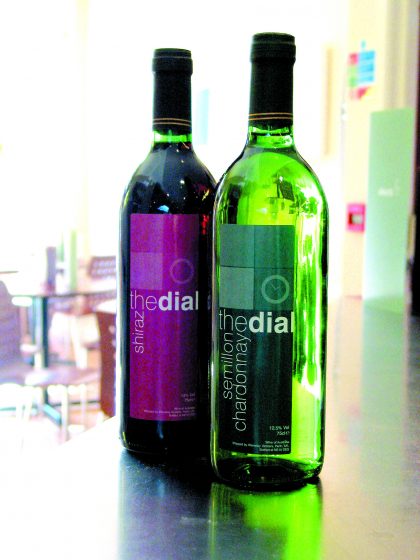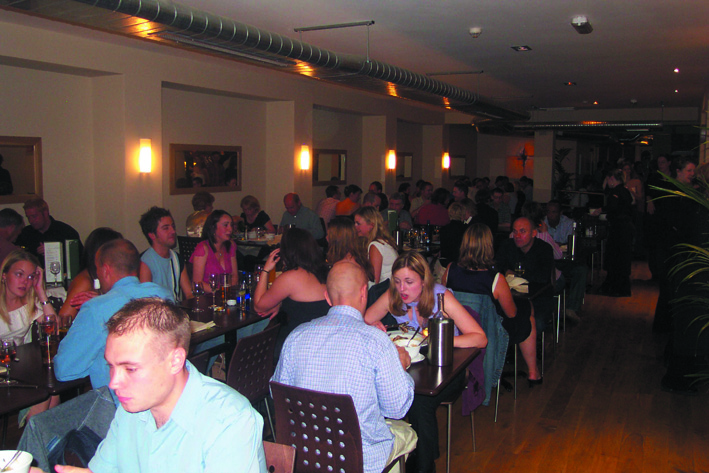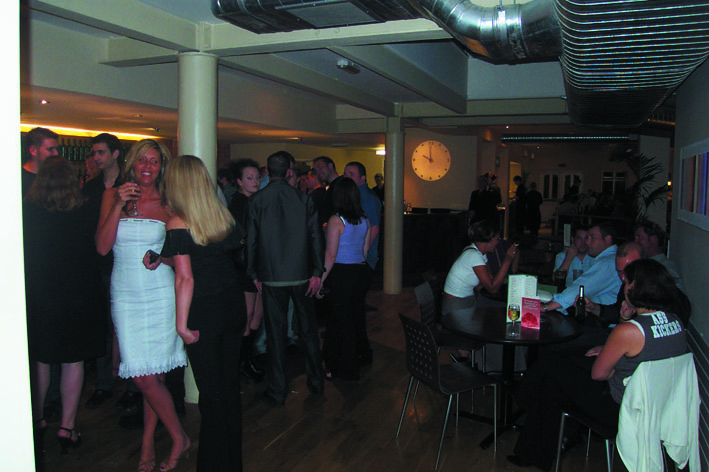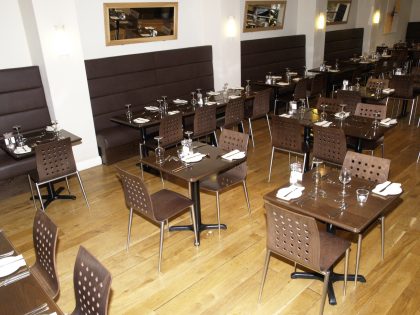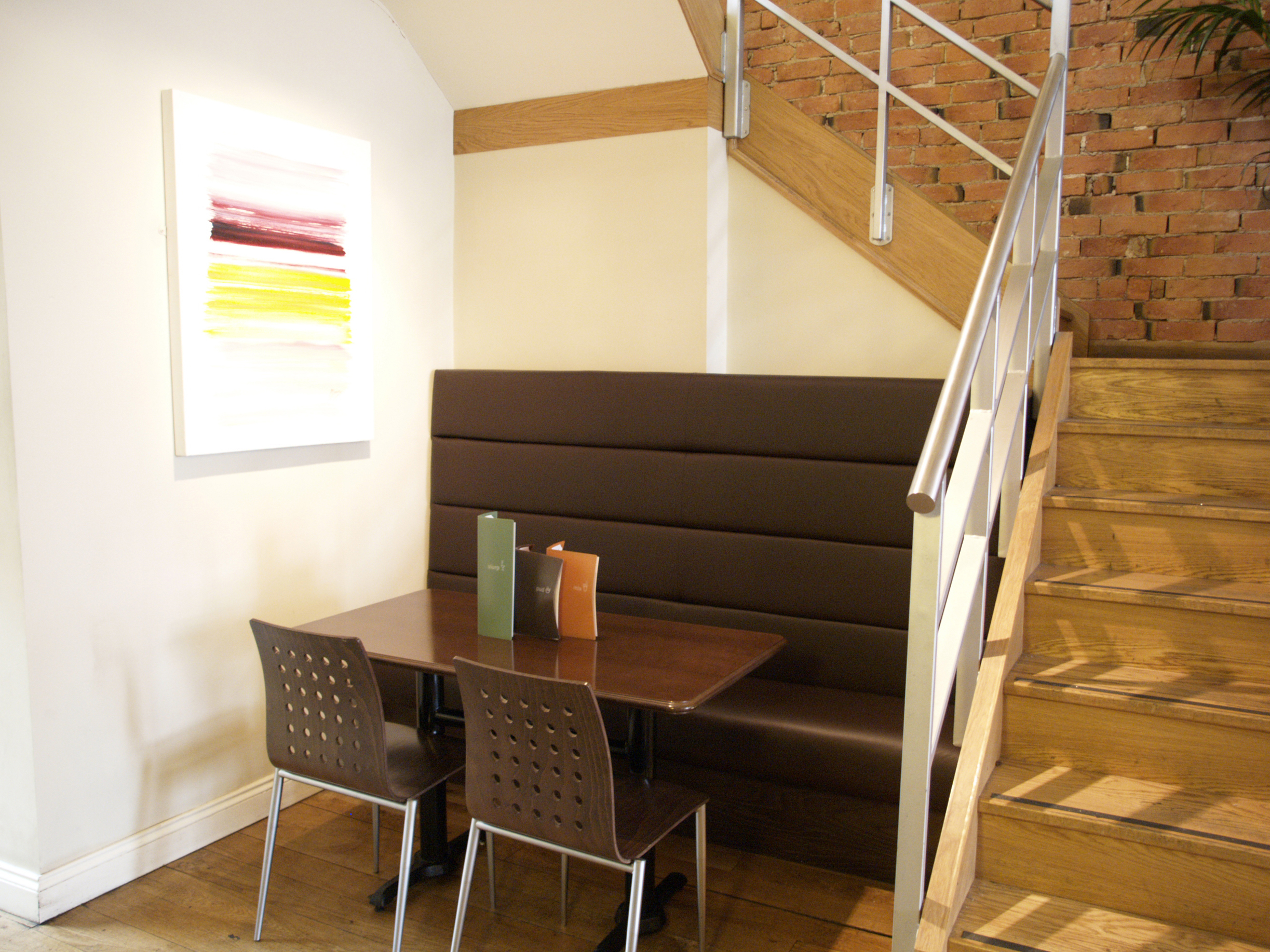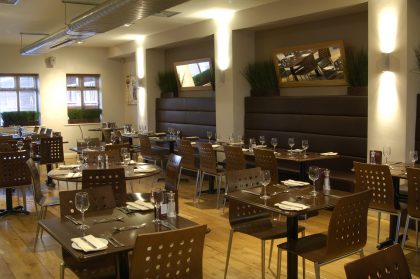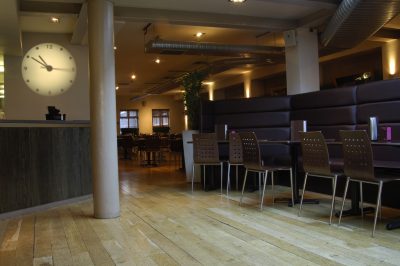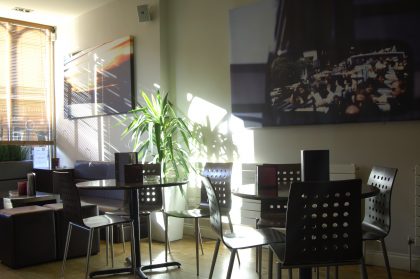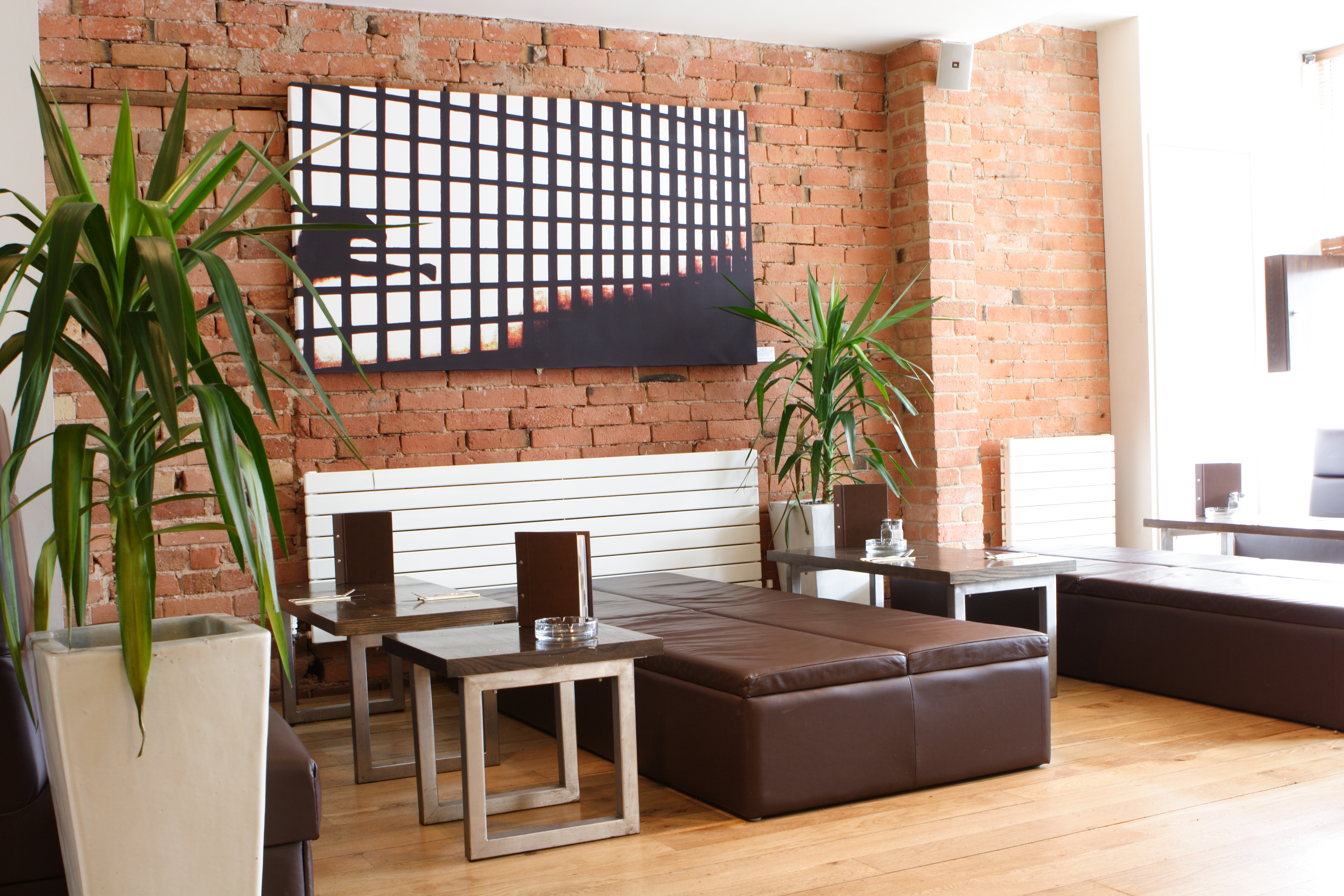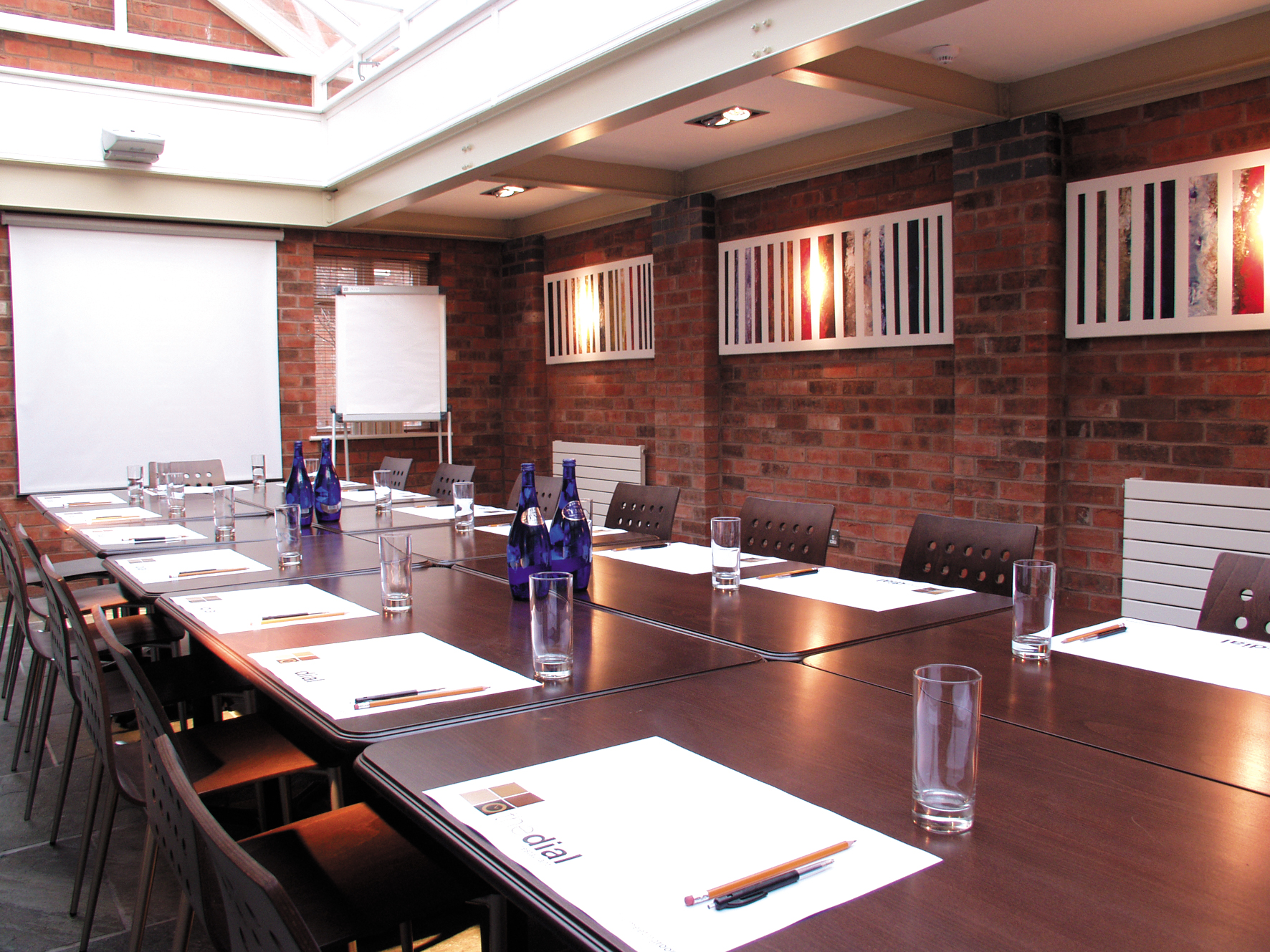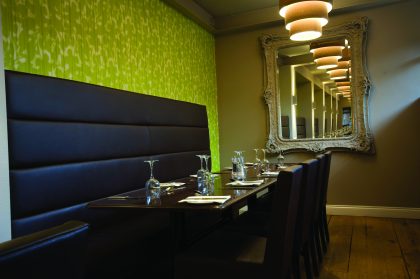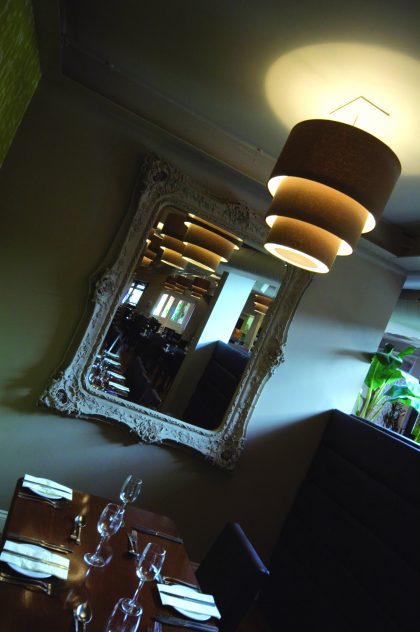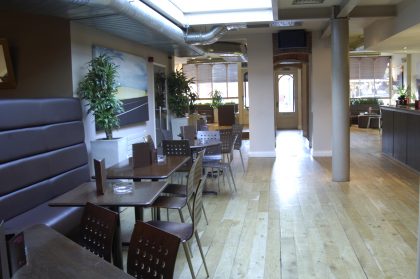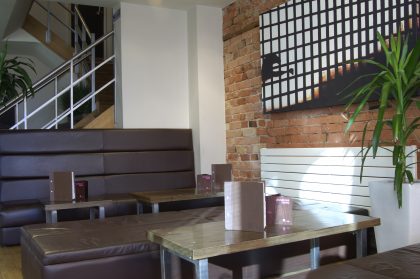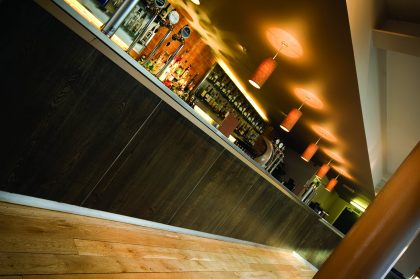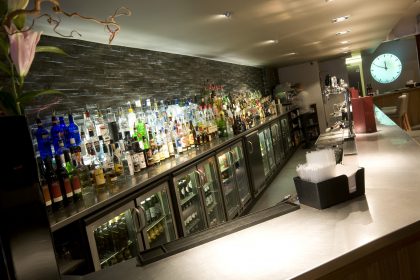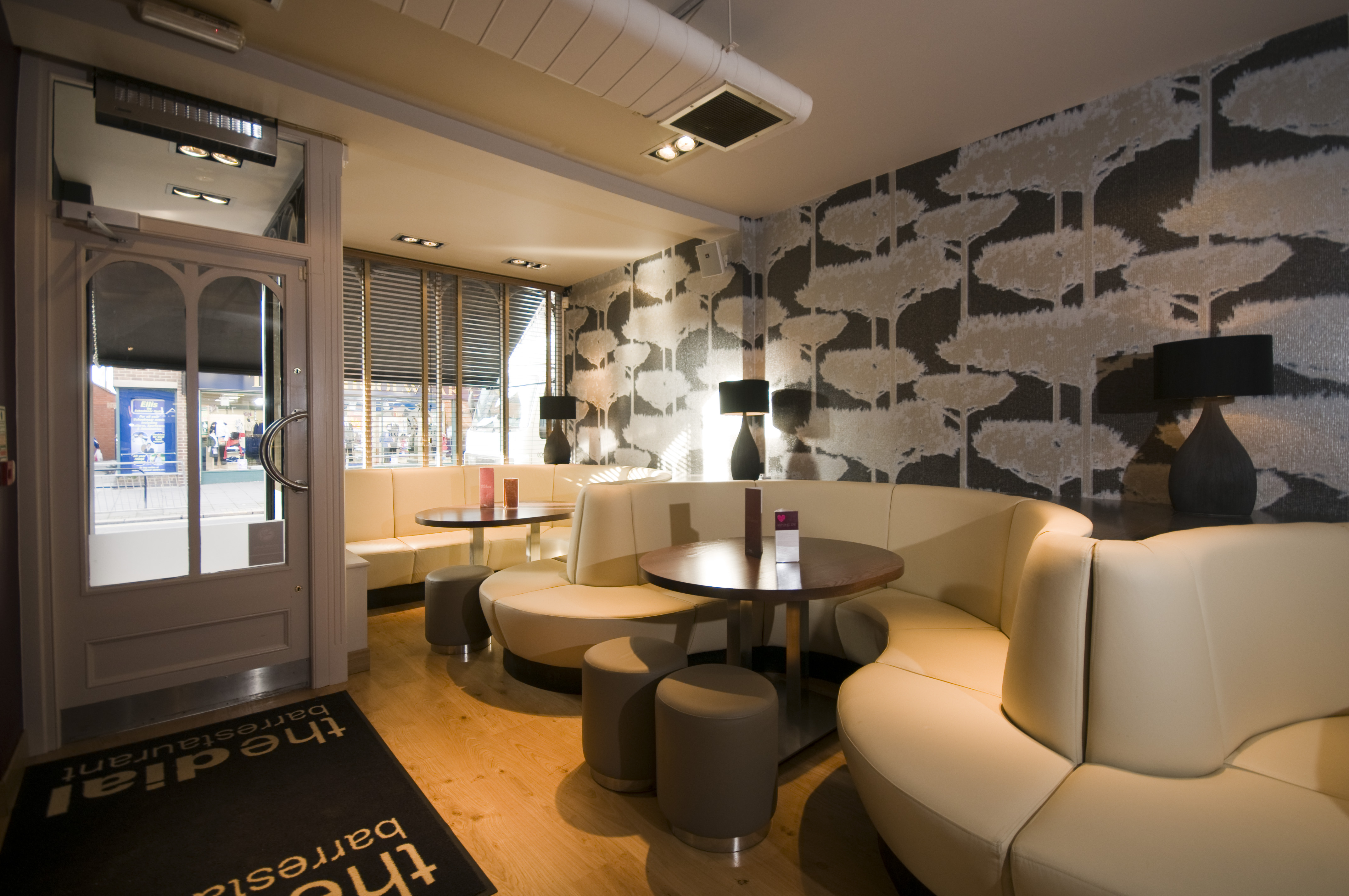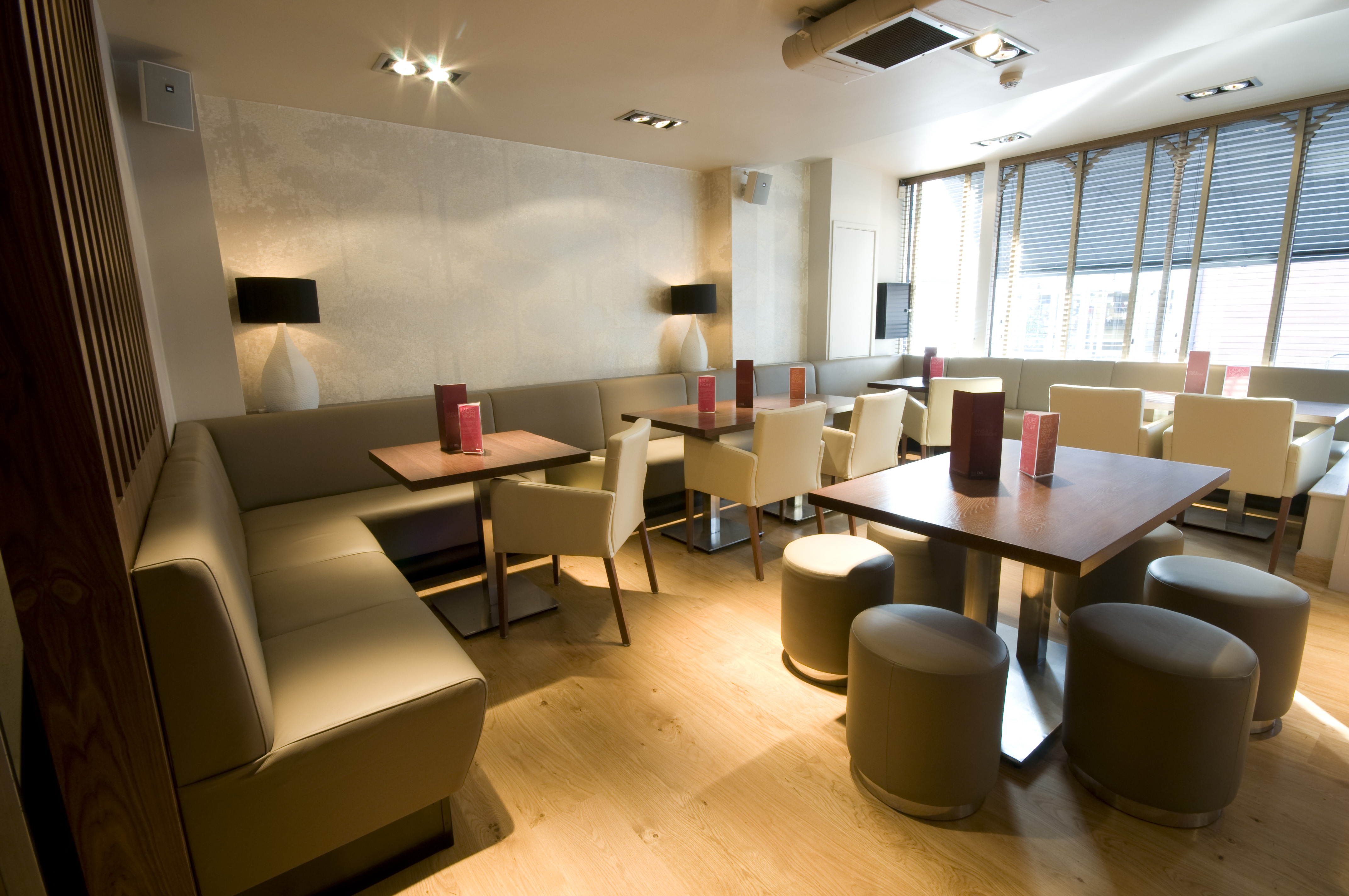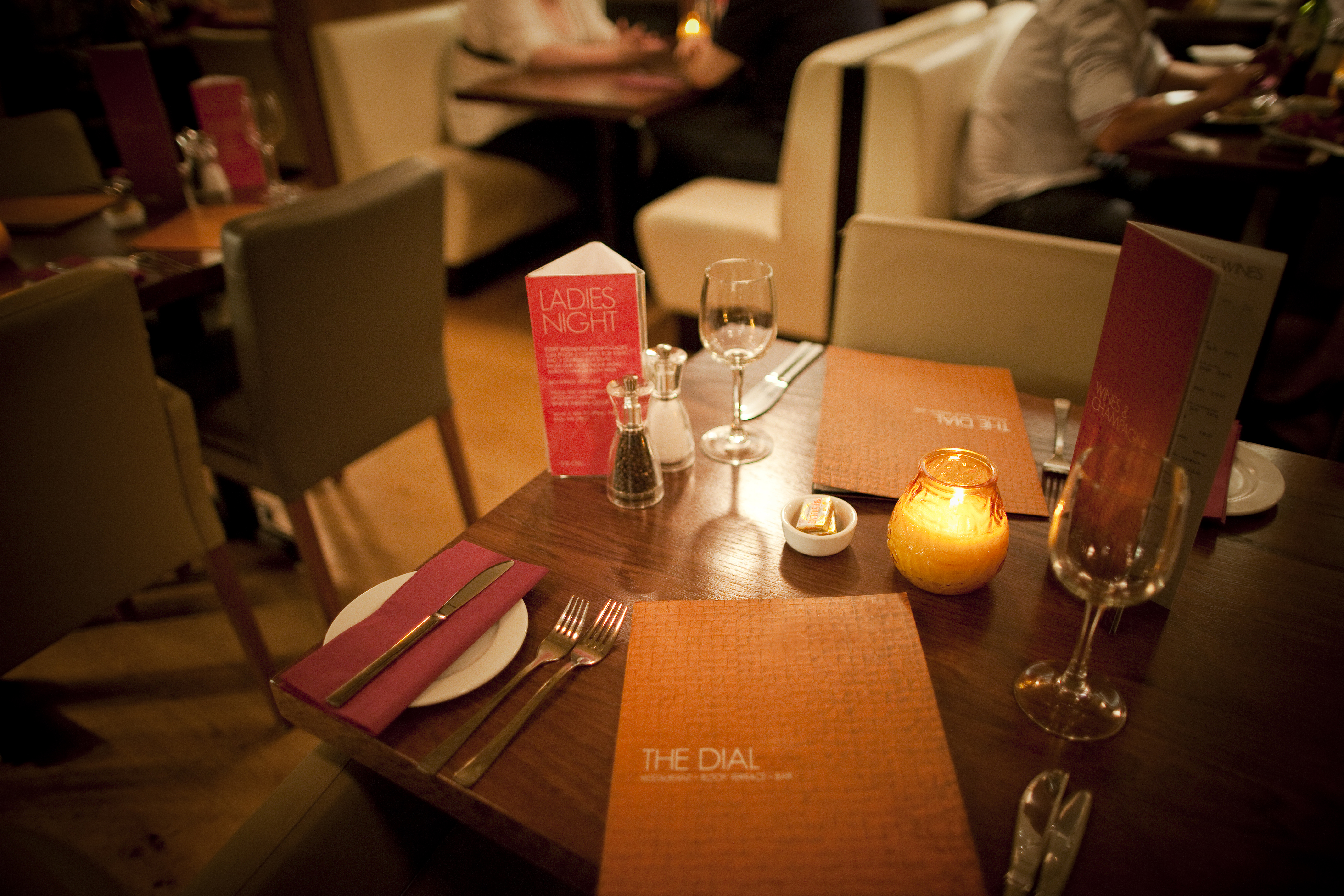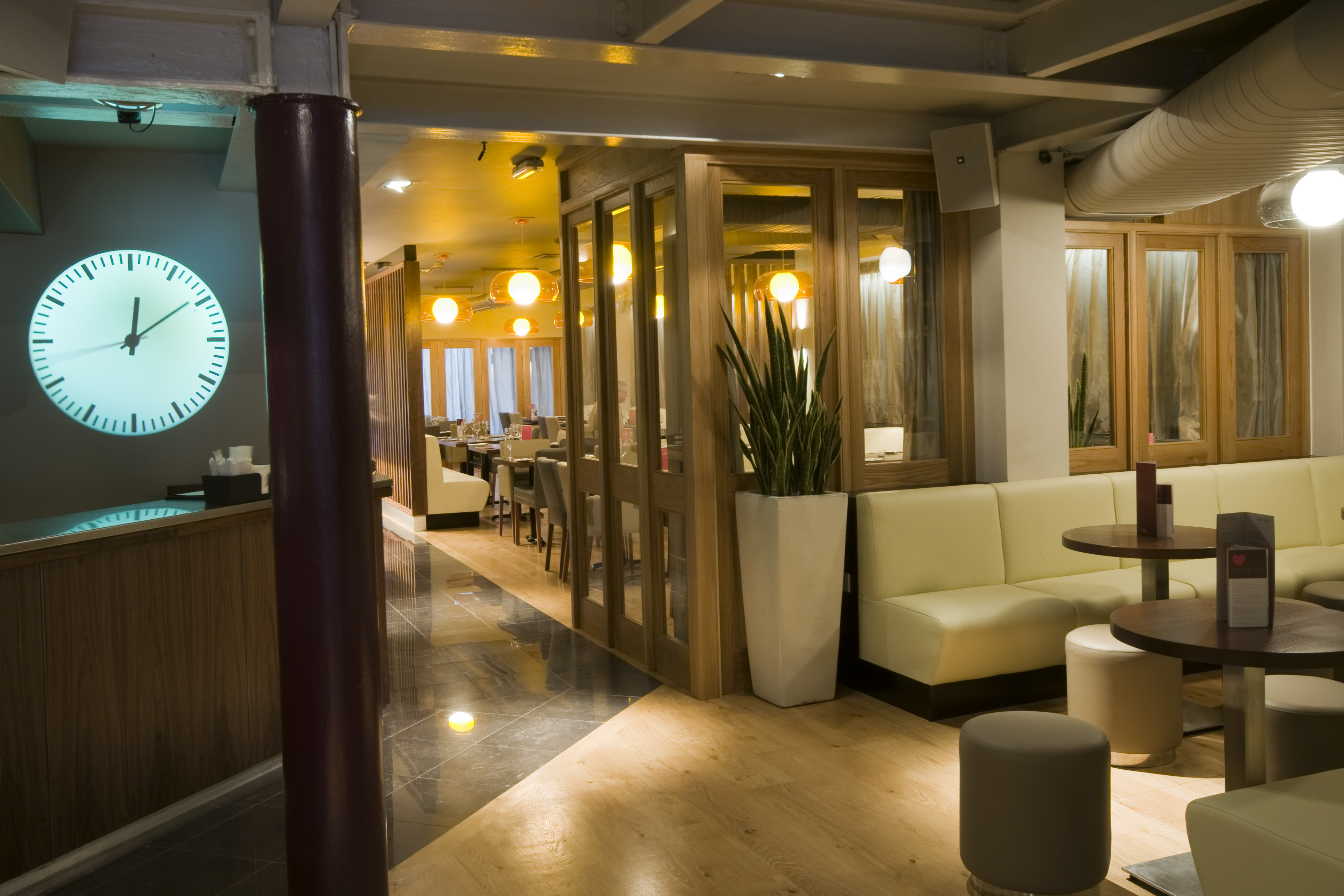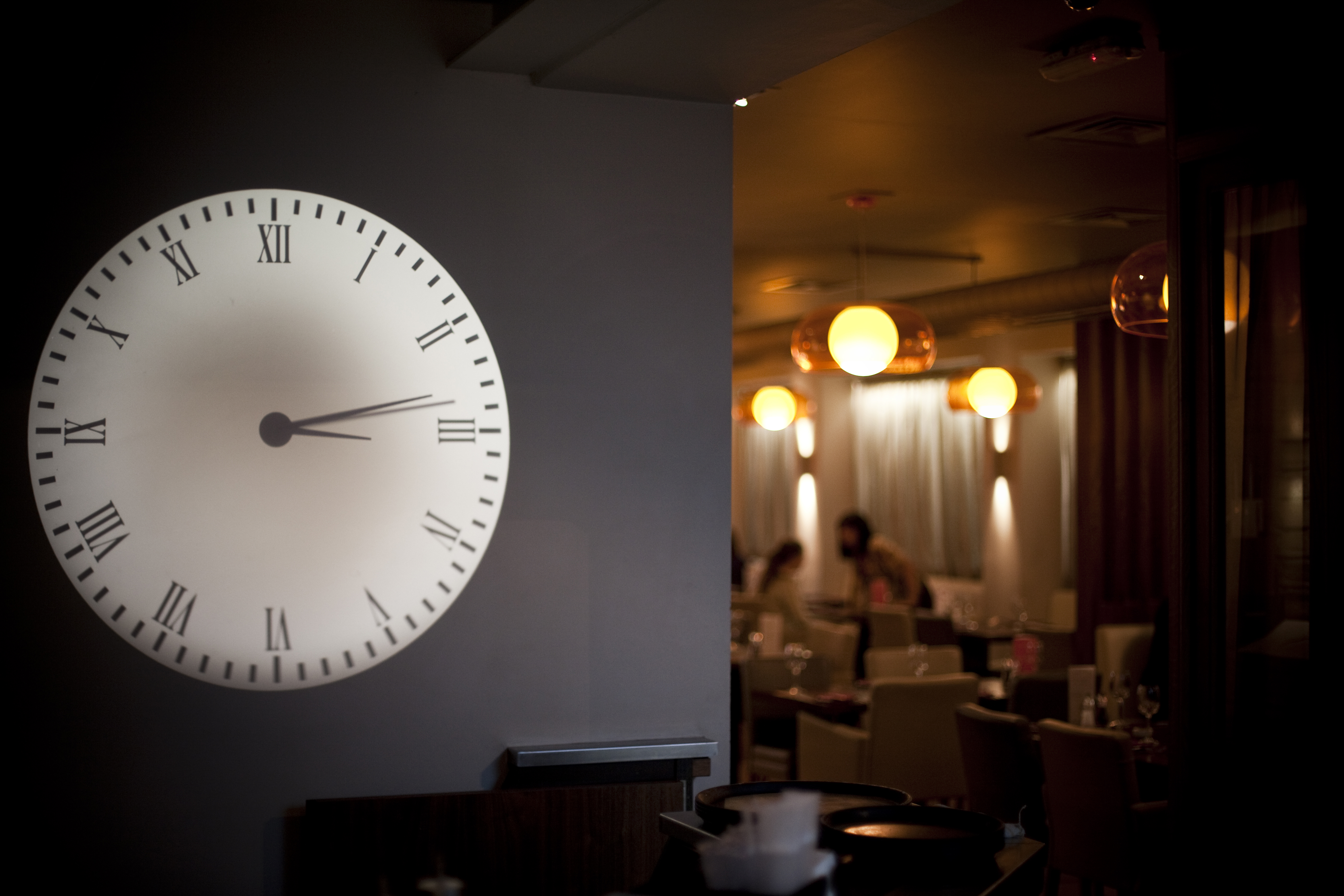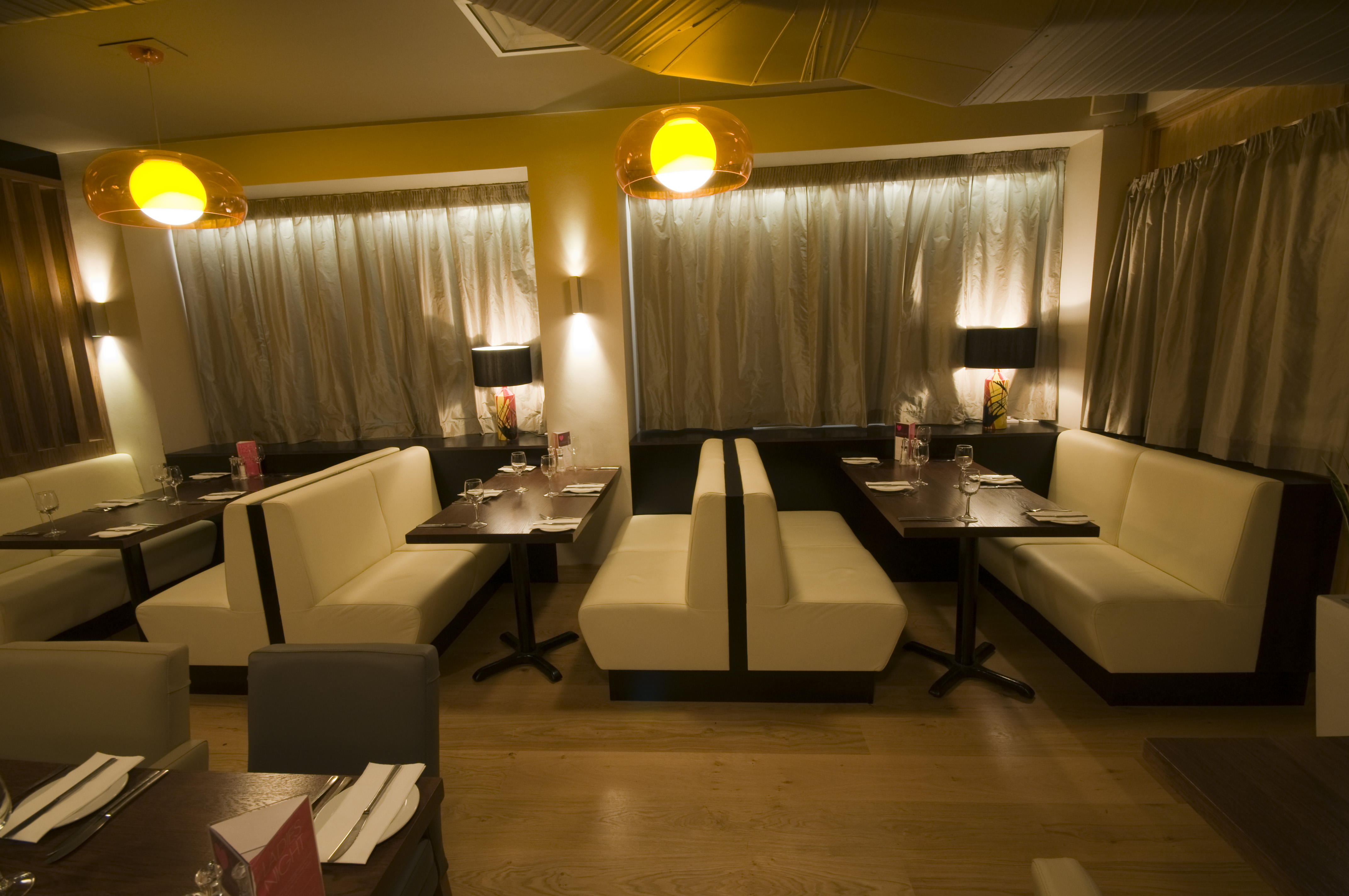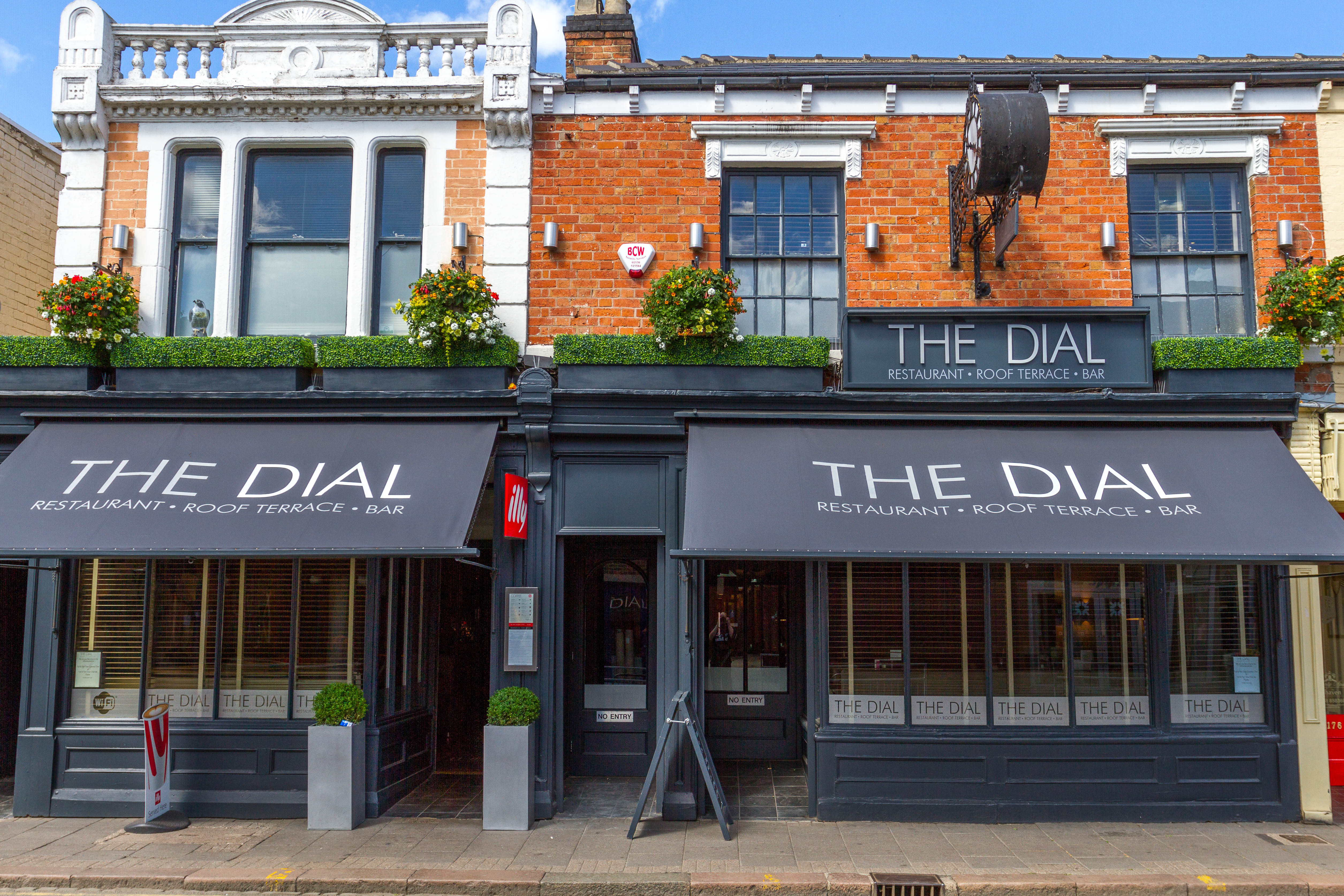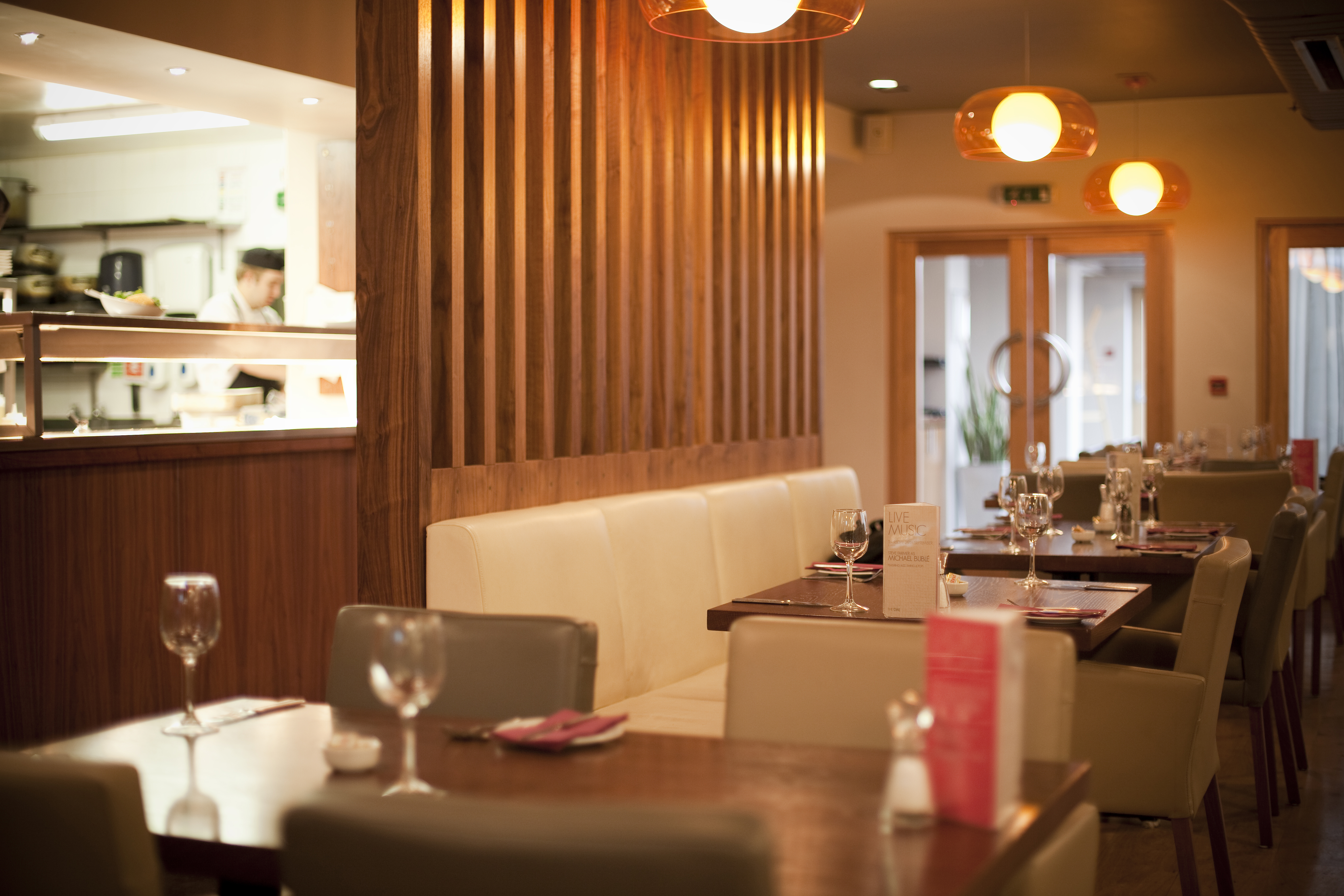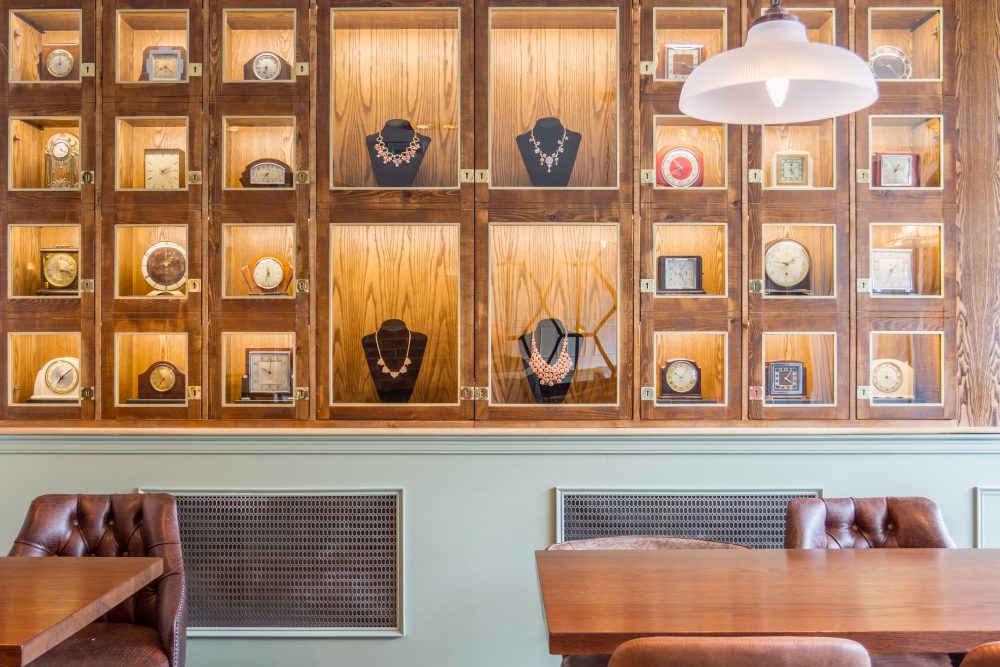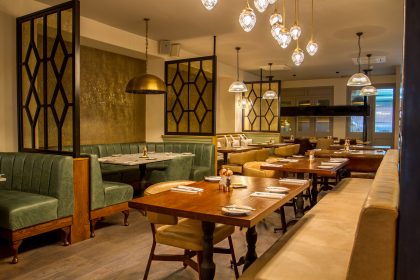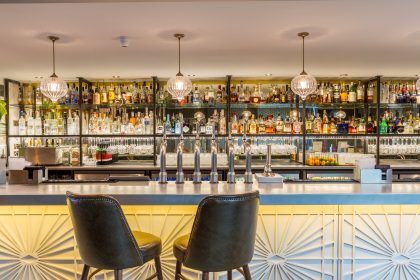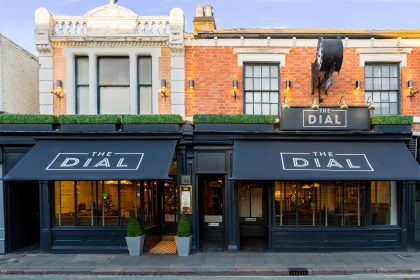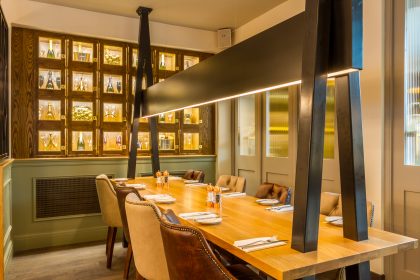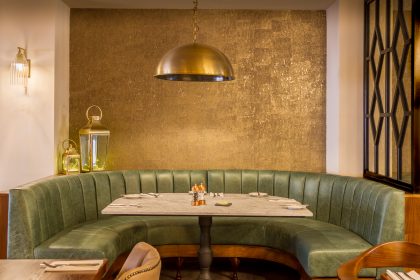 15 years!