Have you ever wondered where the term barrel of laughs comes from? No me neither. But it is a weird concept and weird is something we like to embrace at the Dial so we took it literally for this cocktail of the month and put our resident joker Jeff in an empty beer barrel. He seemed to like it so we decided to go ahead and base the cocktail around that.
It's fitting then that we are using Hennessy as our spirit of choice for this one as it is aged in oak wood barrels which gives it the VS qualifier if stored for 2 years and VSOP if matured for 4 years. Hennessy is one of the largest Cognacs in the world with a legacy that has continued for over 250 years, dating back to 1765. This is where Richard Hennessy, born in Ireland, moved to Cognac to open a distillery where he distilled and exported brandy to Ireland, England and beyond.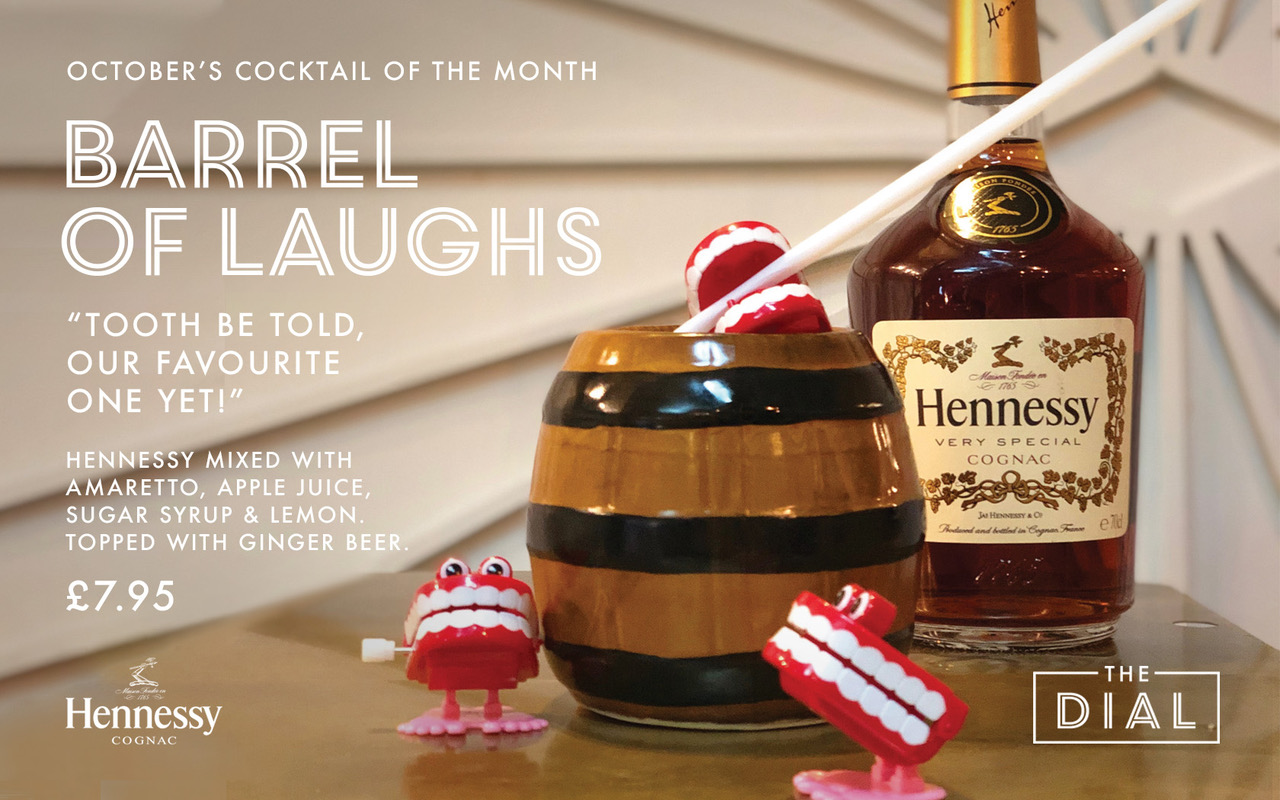 So with this legendary brandy we created a fun mix by adding ingredients that it is known to work well with. Starting off with amaretto and adding apple juice, a mix of sweet and sour and all topped up with ginger ale. This is then served in a big barrel and garnished with laughs; wind up teeth that is. And it's all thanks to Jeff, who is still in that barrel.