January has become all about a time for change, an evolution of sorts, things becoming greater than themselves, it's a time for a clean slate and another run at things, it's a time to keep the juggernaut moving onto something even better. Well one juggernaut we all know and love is gin. It has had a massive uprising in recent years and it has proven itself to be more than a fad, it has changed it's perception, rolled with the changing times to offer something for everybody. Literally. We now have such a big selection of gin that no matter what sort of palette you have, we will have a gin to please it. So with that, we've gone and brought the latest evolution of gin in to our brand new cocktail of the month, new year, new cocktail.
January is all about the Cherry Pop! A sweet yet sour cocktail that is reminiscent of home made lemonade, with the added of bonus of gin. We are using a sour cherry gin made by one of the most iconic brands in drinks history, Luxardo. They've been around since the early 1800's but have never created a gin, until now. Sour Cherry gin uses the delicious flavour of maraschino cherries to create a delectable aroma and velvety smooth taste that will please any cherry fan. We've enhanced this further by using Kirsch and cherry brandy to shake the gin with and topping it all up with a generous splash of lemonade. The result; a gin cocktail that tastes of cherries and is as easy to drink as a glass of lemonade.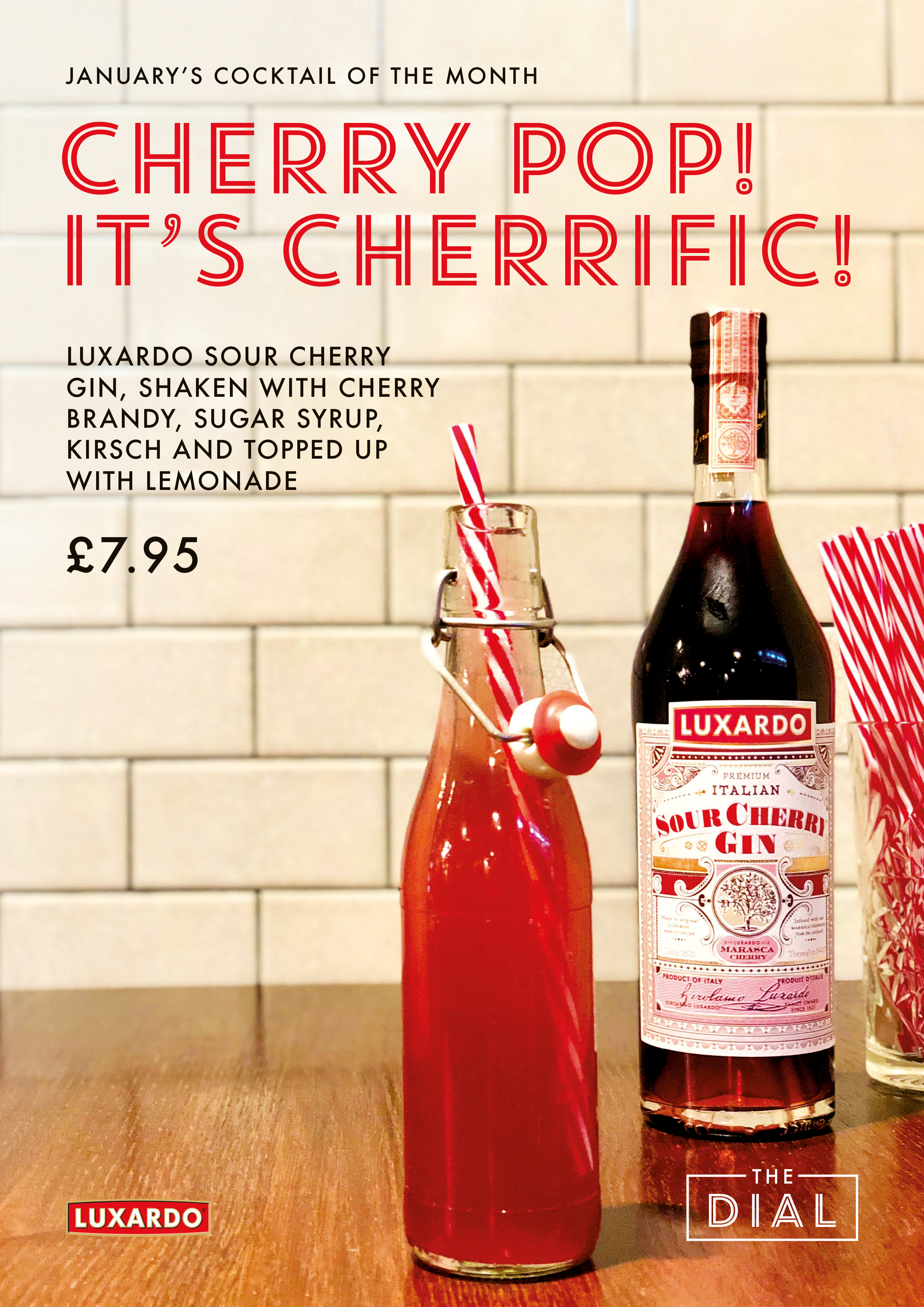 So this January, keep the gin juggernaut rolling and start your year off with a Cherry Pop!