Danielle Bates began her career at The Dial on the 8th of December 2014 as a Chef de Partie and has progressed quickly; being promoted to senior Chef de Partie, junior Sous Chef and most recently Sous Chef all in just over 2 and a half years!
She enjoys working as part of the team at The Dial and really understands the importance of teamwork- in fact she says that the way the team works together is the best thing about The Dial.
In her spare time Danielle enjoys baking and decorating (extremely delicious!!) cakes.  She also loves going to car shows with her trusty MK4 Ford Escort!
Danielle was promoted to the position of Sous Chef on Monday  24th July, so congratulate her next time you see her!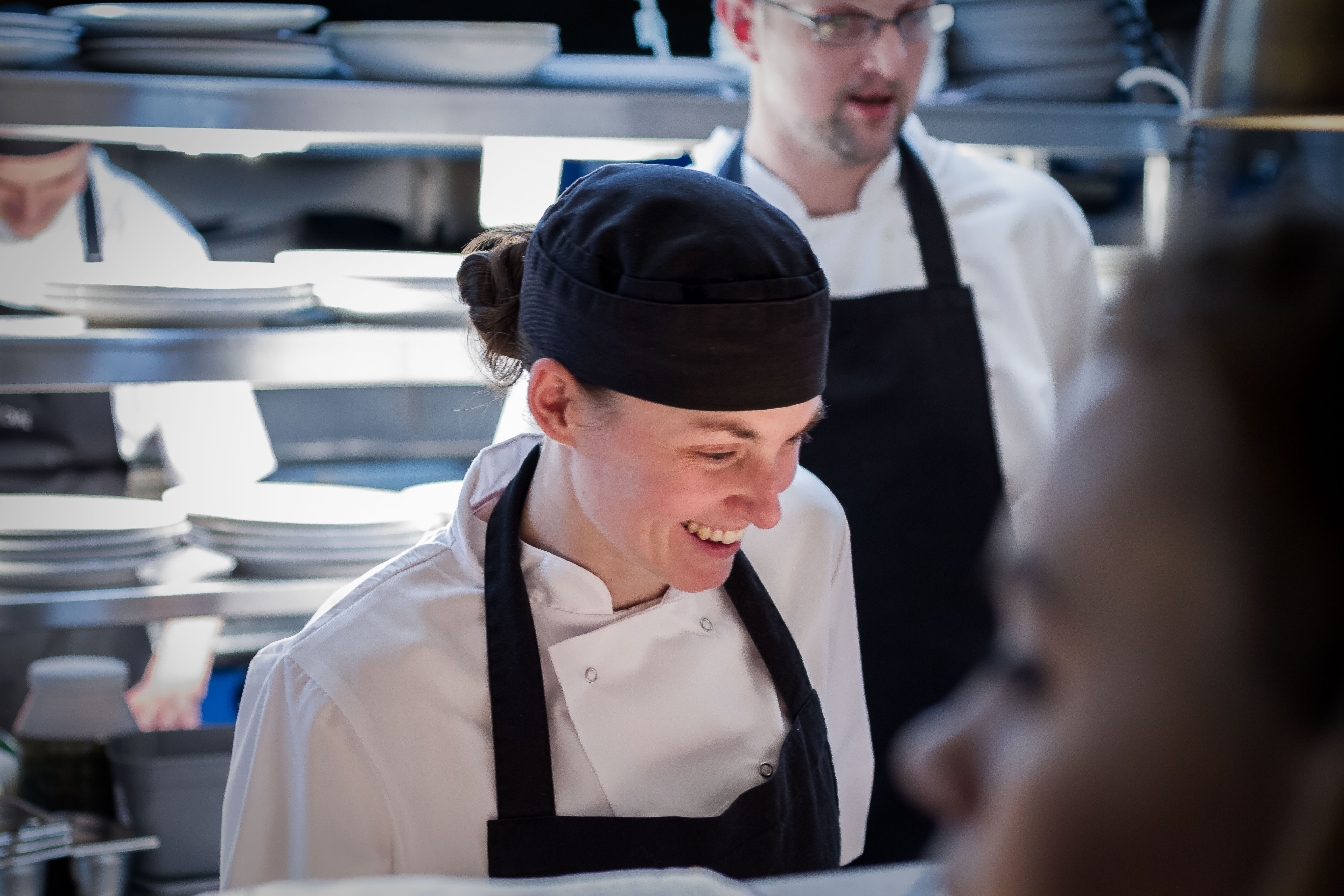 Testimonials
"Danni is extremely hard working & passionate, recently promoted to Sous Chef is testament to her dedication, work ethic & loyalty." James, Head Chef
"Danielle is a pleasure to work with and is a great support to Head Chef. She has a wealth of knowledge to help the team develop. And her cakes are amazing!!" Jez, General Manager
"Danni is great fun to work with! Her presentation is always on point and she is such a great member of the team! "  Kate, Manager