We live in such a connected world now where everyone is glued to some sort of screen (where are you reading this now) and everyone has some sort of involvement in everyone else's life via 'likes' on social posts or images. So much so that if you are in a public place most people are looking at their phones instead of talking to each other, or they text someone to let them know they are outside, rather than knocking on the door. Now it's not all negative and I know it sounds like I'm being negative on the new connected world, but wasn't it nice when people could actually use the phone for what it was intended for, to make a phone call and have a chat? It seems like a novelty now, a phone has almost lost it's sense of what it actually is. So with that thought, we have decided to dedicate our cocktail of the month to the classic, and iconic phone booth, that people used to use all over the world to connect with each other when they couldn't do it face to face.
This month, we are introducing, Dial-a-Cocktail! Yes it looks very old school, presented in a large and iconic British red telephone booth which is actually one of the top 10 designs for Britain's icons. It's a quirky looking cocktail and we decided to run with a quirky mix for you to enjoy. We've mixed the always superb and highly regarded Belvedere Vodka with Mango and bubblegum syrup alongside apple juice and a hint of lemon to balance things out. The result is a taste sensation of sweet and fruity is sure to ring your bell.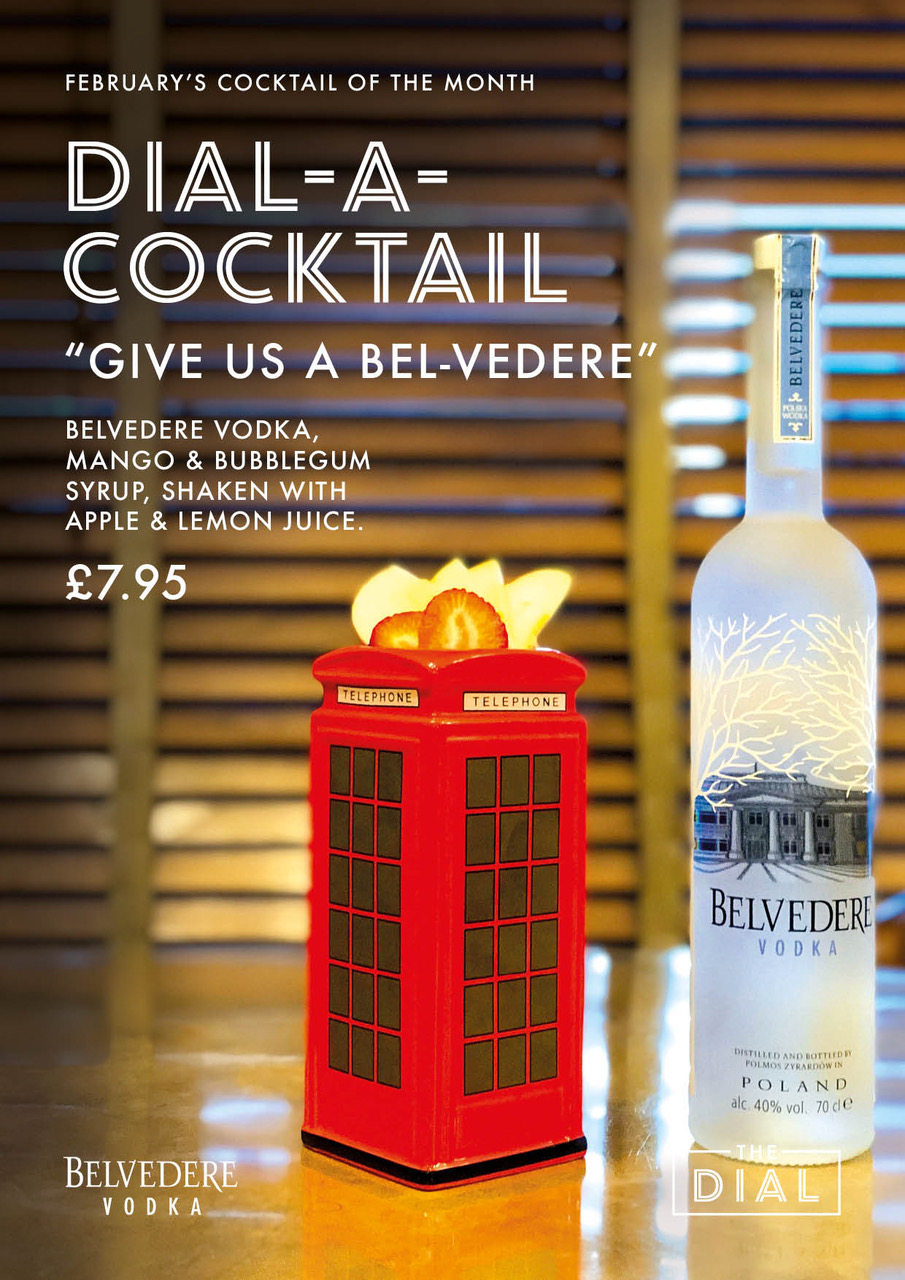 So this month, call up a friend, come on down to the Dial, and ask us for the red phone booth, Dial-a-Cocktail, and enjoy a good catch up.