Spirit spotlight – Brooklyn Gin
Hello everybody and welcome to the first ever issue 2 of the Spirit Spotlight, the write up of the best spirits you can find at the Dial.
This time we are looking at Brooklyn Gin, a gin that uses the freshest ingrediants which are literally prepared by hand.
You would be correct to think that Brooklyn gin is made in Brooklyn. However when this company first came about, the country was in a slight financial crises and unable to build its own distillery. Due to this, the company found a partner and now the gin is distilled at the Warwick valley winery. They are still looking to build a distillery in Brooklyn however, and with the amount of awards and praise they are getting, we can expect that to happen soon.
In fact they seem to have a whole mountain of gold medals piling up from a number of different competitions, and you can see why. Brooklyn gin keeps it simple yet complex. It comprises of fresh citrus peels and cracked juniper which they prepare by hand! They then use a copper still that only produces 300 bottles and takes 3 days to complete the process. It is an effort that pays off, creating a fresh clear taste that you can drink neat. No need for fancy garnishes with this one, the proof is in the taste. The fresh citrus aroma really comes through and it goes down as smoothly as the best of them.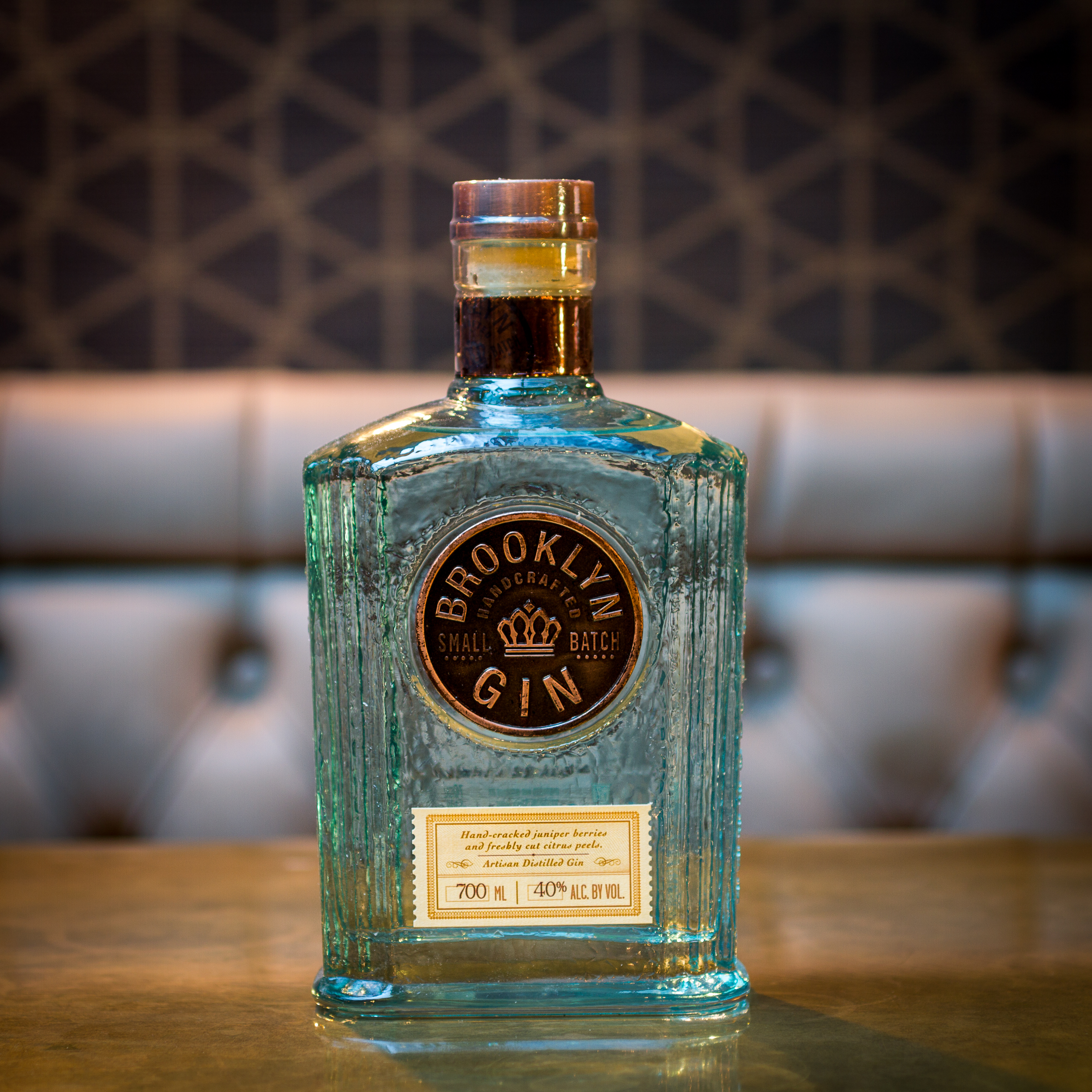 So if you're looking to give it a go but not quite there with drinking neat spirits, try it with a high quality tonic and wedge of fresh lime to enhance the citrus in the drink. If you're looking for something a bit fancier try this:
35ml Brooklyn Gin
25ml triplesec
25ml fresh lemon juice
50ml orange juice
25ml elderflower syrup
Tasty! Let us know what you like to drink it with or let our mixologists shake something up for you.
-Rory Martin