GEORGIA WIDDOWSON, THIS IS YOUR LIFE!
Georgia started her journey at The Dial on the 17th April 2014.
She started working in the restaurant and quickly progressed, being promoted to supervisor after a lot of hard work on the 2nd September 2015.
Georgia loves working at The Dial, she says "working with great people really makes the job!"
In her spare time Georgia loves going out with her friends and seeing her family.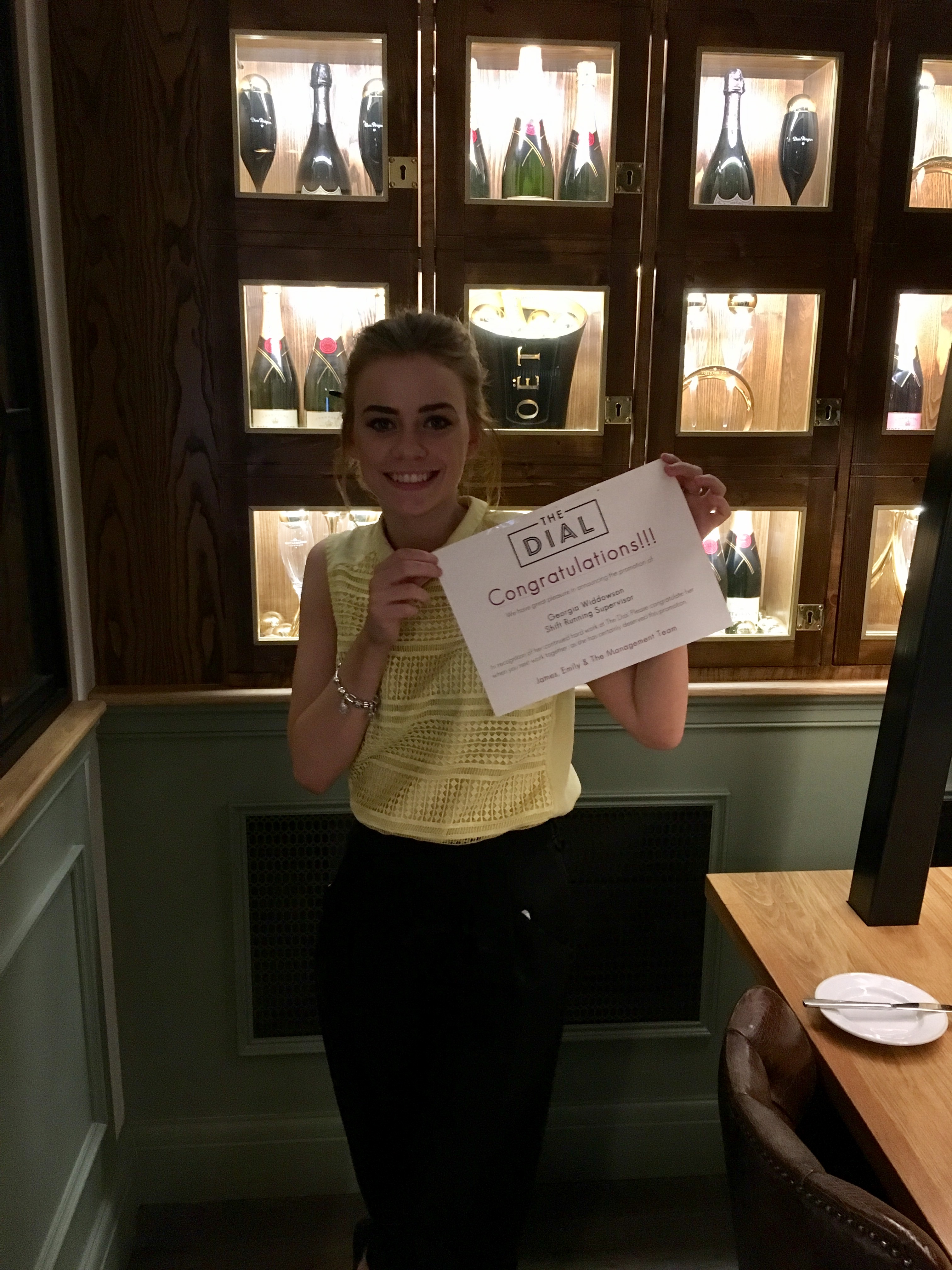 TESTIMONIALS
"Georgia is such a pleasure to work with, she has a great career ahead with us" Jez Hives, General Manager
"Georgia always has a smile on her face whatever the weather. She's fun to work with, hardworking & loves to make every customers visit a great experience!" Emily Weeks, Director
"Georgia brings so much energy on to shift and always goes the extra mile when it comes to customer service" Kate Light, Manager