Henry started his journey at The Dial in July 2012 as a part-time commis chef and has really grown and developed. He has 2 sisters called Harriet & Daisy. Daisy used to be a waitress here!
Henry loves cooking with fresh food on a daily basis. He says that one of the most enjoyable things about working at The Dial is the awesome team!
In his spare time Henry enjoys cooking and baking. His favourite film is (well he has two) Monsters inc. & Star Wars and his favourite song is Opus- Eric Prydz.
Henry is the chief baker of our delicious cakes (check out the amazing lemon tart below!)
He is one of the youngest senior chef de parties that we have ever had. It really does show the hard work that he has put in and the rewards that he has gained.
He is currently looking at houses and moving in with his girlfriend Dani, who used to work here too (yes, it's a family affair!)
Henry really is a well liked member of the team!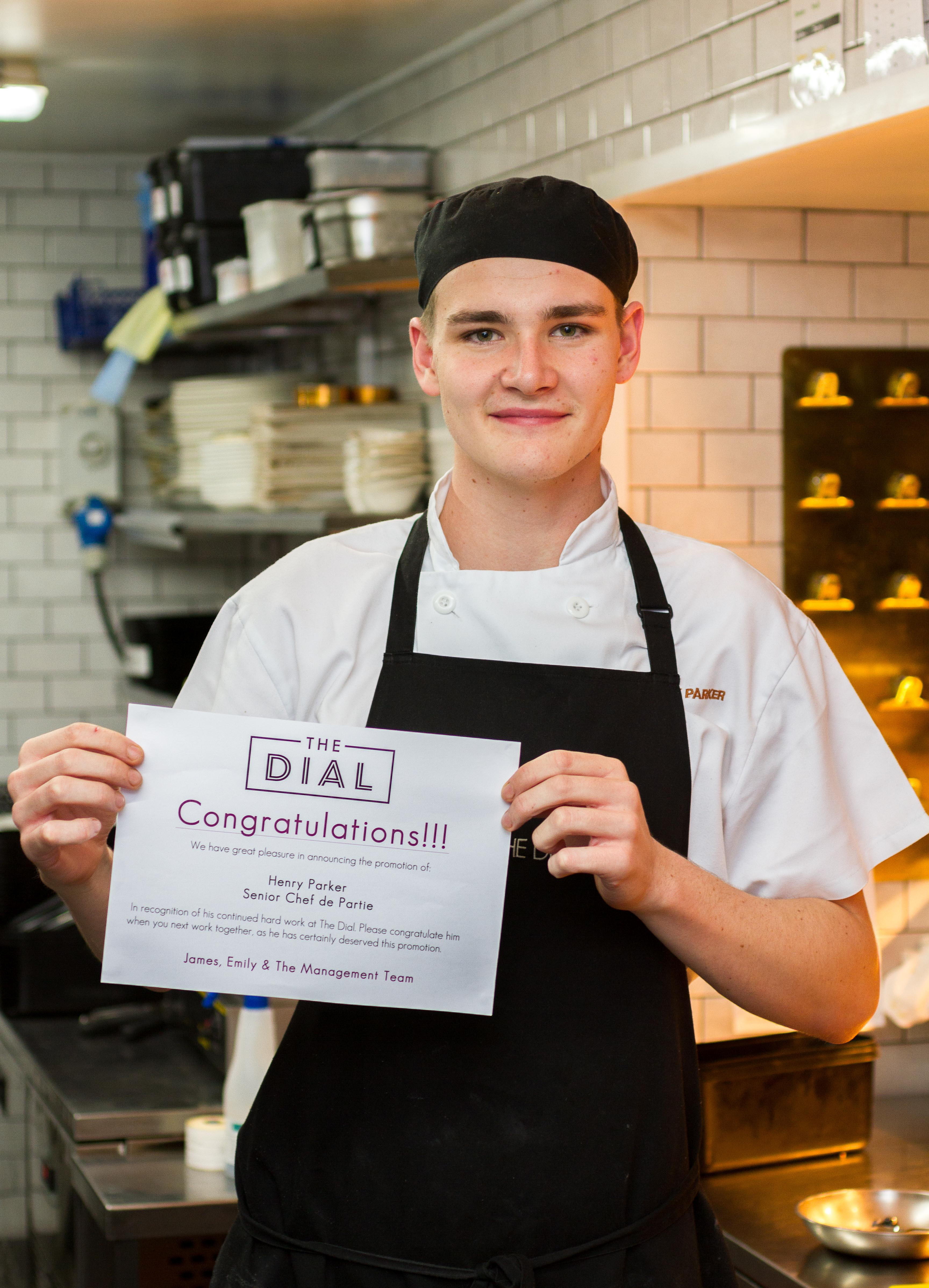 Testimonials…
"Henry is great to work with. Nothing is ever too much trouble for him" – Jess, manager
"Henry is a top guy. He is great fun to work with and never lets the pressure get to him!" – Kate, manager
"Henry is a great part of the kitchen team, and will help anybody out" – Rory, manager