James began working at The Dial on the 3rd of August 2017. He had originally applied to work in potwash, but he ended up working in the restaurant. James took to waiting on like a duck to water and he was promoted to the position of supervisor on the 21st of April. He is one of our youngest supervisors to date!
When asked what he enjoys about working at The Dial he said:
"Everyone's so friendly!"
In his spare time James enjoys going to the park and the cinema.
An interesting fact about James is that he is allergic to kiwi (Didn't know that was a thing!)
FUN FACTS:
Favourite film: Any horror – Insidious is great
Favourite song: Stranger things by Joyner lucas (I had to Youtube it, not my type of thing!)
Favourite dish: Pasta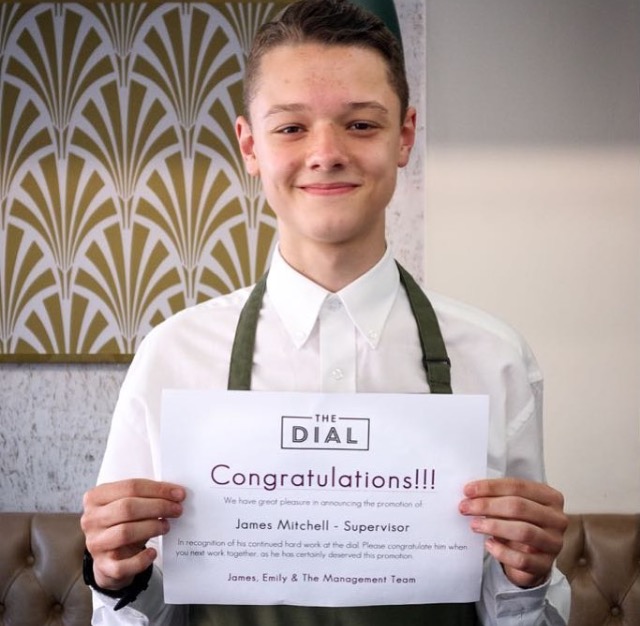 TESTIMONIALS:
"What a star! In a short space of time James has become a very competent and valued member of the team" Jess, Manager
"James is a pleasure to work with. We get such great comments about him and his customer service is awesome!" – Shell, Manager
"James will do anything to help anyone outing his customer service is fantastic" – Kate, Manager