Lewis Copeland, this is your life!
Lewis started his journey at The Dial on the 5th March 2016.
He began working on the bar and also works the floor. He is a flexible, a real team player and a grafter!
He was promoted to the position of supervisor on Sunday 7th May after a lot of hard work and commitment.
He enjoys both the restaurant and bar side of The Dial, he says "it is nice to be able to do a bit of both".
Lewis says "The best thing about working at The Dial is the people, it's a great environment"
In his free time Lewis enjoys binge watching Modern Family!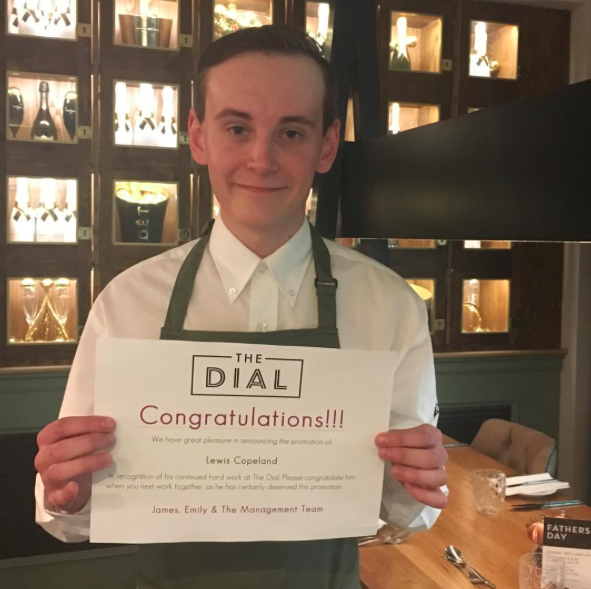 TESTIMONIALS
"Lewis is a great member of the team. A well deserved promotion" Kate, Manager
"Lewis is an absolute legend. His customer service is excellent" Jez, General Manger
"Lovely person to work with, great team player!!" Shell, Manager