Lily started working at The Dial on 27th January 2017 and immediately became a great member of the team!
When asked what she liked about working at The Dial Lily said:
"Meeting new people, learning new skills & helping to build her character"
We couldn't agree more that Lily has grown & progressed a lot in the last 16 months! Leading her to be promoted to a supervisor in April 2018.
In her spare time Lily loves to play netball, hang out with friends, spend time with her family and shop.
Fun Facts:
Favourite film- A Rom-Com for sure, but which one I don't know!
Favourite song- Too many to have a favourite!
Favourite dish- Crispy chilli beef & sweet and sour chicken from the chinese! <3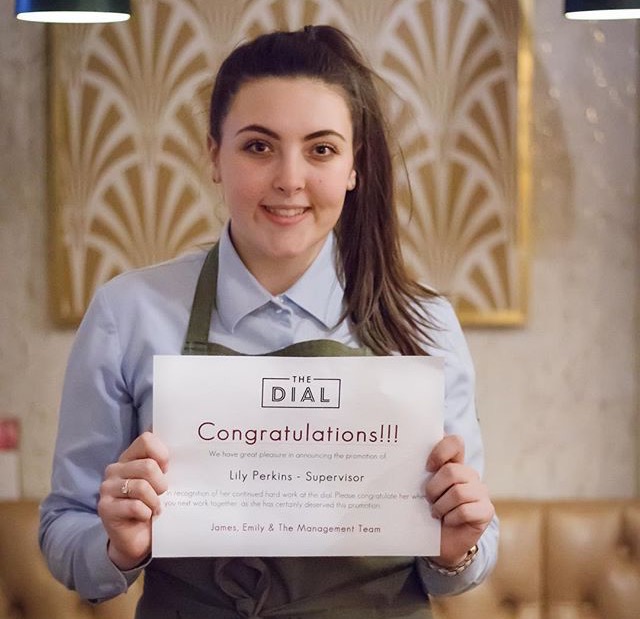 TESTIMONIALS-
"Such a hard worker, great to have on shift and always has a smile on her face"- Kate, Manager.
"Always there when you need her and really cares about our customers experience"- Jez, General Manager.
"A reliable and hardworking member of the team"- Michelle, Manager.
Finally Lily would like to thank all off the staff & customers for their support!