Michelle began her journey at The Dial in November 2017 when she joined our bar team.
We saw the potential in Michelle straight away as she always works super hard and has a great can do attitude. She was promoted to the role of supervisor on the 19th of February after only 3 months service (I think that's a record promotion time!)
When asked what she enjoyed about working at The Dial she said:
"I enjoy working in a friendly team of staff and meeting new people every day. It's also lots of fun making cocktails on a busy night!"
In her spare time Michelle enjoys taking her daughter swimming, walking her dog and watching dramas on TV.
Before joining us, Michelle was a qualified early years teacher for 12 years and we can certainly see that training coming to use behind the bar.
FUN FACTS:
Favourite film: Face off and Legend
Favourite song: Aint no mountain high enough by Marvin Gaye
Favourite dish: Curry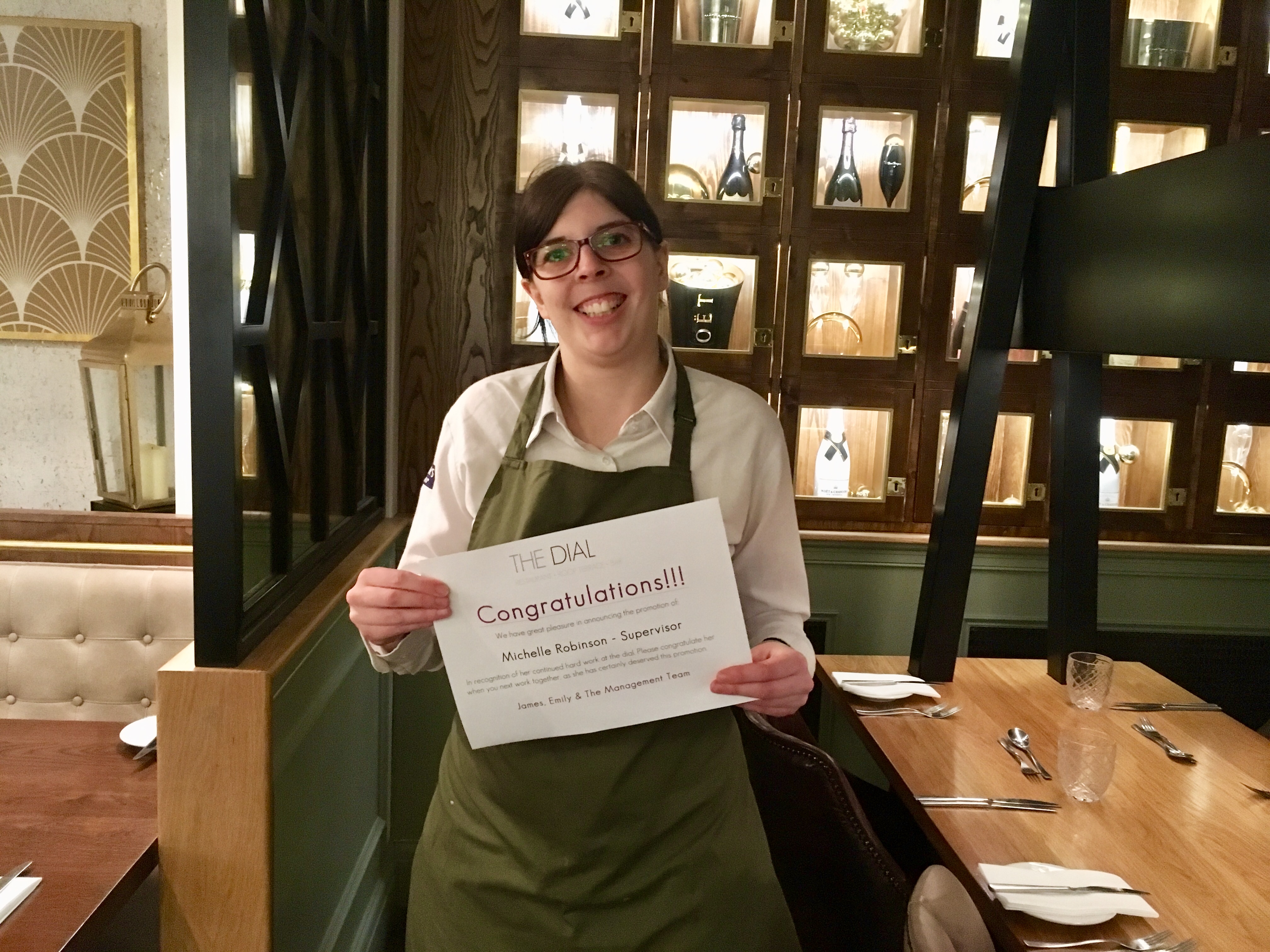 Testimonials
"Michelle has quickly become a well liked and highly thought of member of our team" – Jess, manager
"Michelle is so helpful and a real pleasure to work with. Nothing is too much trouble" – Kate, manager
"She is a pleasure to work with (great name too!) – Michelle, manager