Way down deep in the middle of the Dial-o,
A barman took an pineapple, an orange and a mango.
He stuck it with the others, and he danced a dainty tango.
The waitress said, "I know, we'll call it Rum Bongo"
Rum Bongo, Rum Bongo, They drink it in the… Dial…
The barman picked the passion fruit, and shook it in a tin.
The waitress picked the glass, that the whole caboodle landed in.
So when it comes to sun and fun and goodness in the jungle,
They all prefer the sunny funny one they call Rum Bongo!
Yep we made the Rum Bongo and came up with an original catchy tune all by ourselves! This month's cocktail of the month uses our signature serve rum, Appleton Estate signature blend and we went positively fruity with it. Appleton Estate is the longest running sugar estate and distillery in Jamiaca, its been going since 1749 and will go for many more years to come! The signature blend uses a blend of 15 different golden rums (that's a lot of rum!), all with an average age of 4 years which creates a sweet rum that works well cocktails. As you may know if you've tried any of our delicious rum cocktails.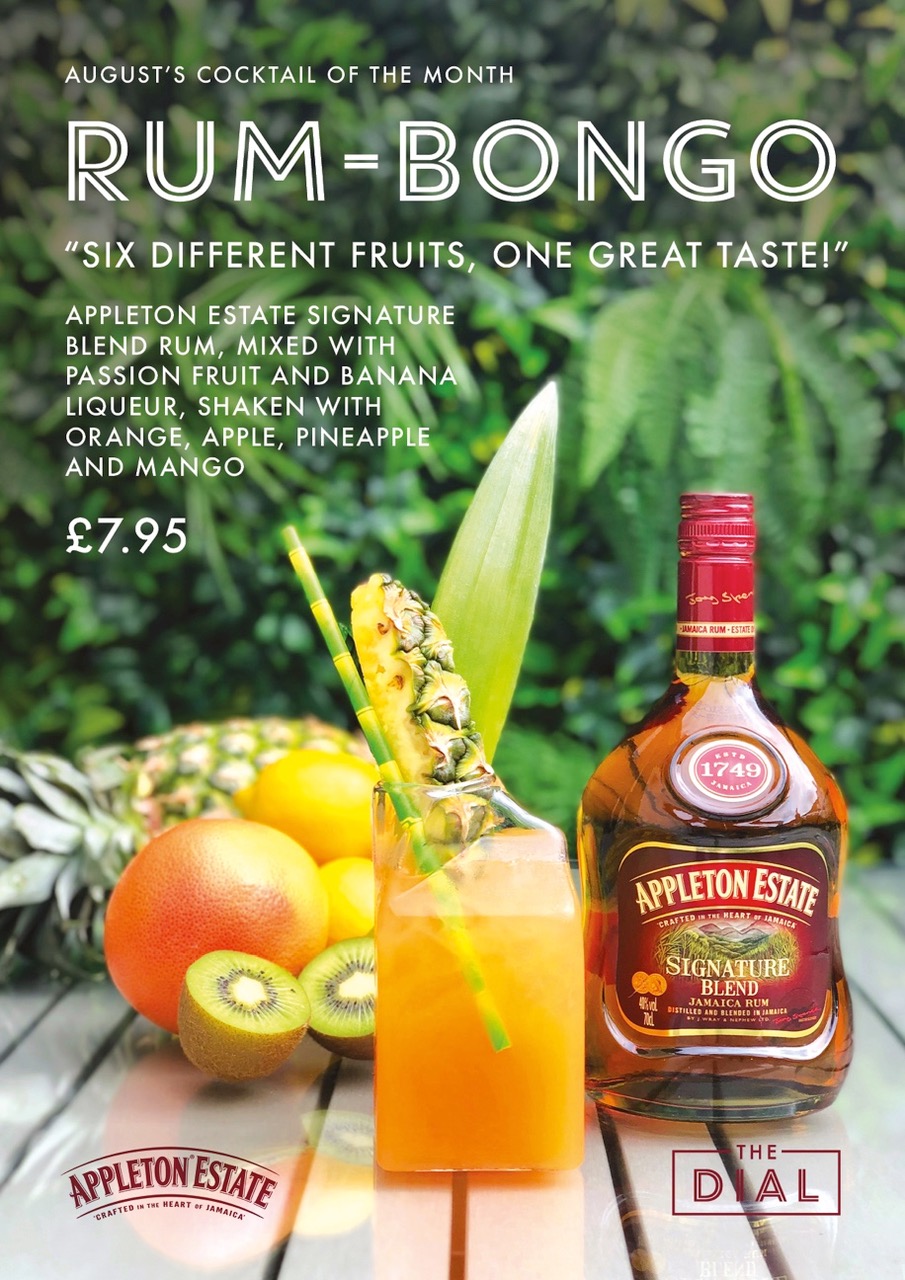 Knowing it works so well being mixed we went all out to create a fruity blend. We've mixed Appleton with orange, apple and pineapple juice, shaken with banana and passion fruit liquor and finished with a touch of mango syrup. Yes it's fruity and it tastes incredible, we  serve it a glass juice box and garnish with as many fruits as we can put in it, just to add to that taste.
So this month, join us for the sunny funny one we call Rum Bongo!