Tradition can be a fantastic thing and with December rolling around we fall back on the traditions the we love. Be it getting the emergency chairs out for the large dinner, to expecting it to snow on Christmas Day (it never does). We love to keep up traditions too at The Dial all year round, although I think some of them are just habits, for example we keep having to tidy up after our boss but he tells us it's tradition so we roll with it. However there is one we always look forward to, and that's when December comes, Santa's Booty comes with it along with it's fruity, juicy goodness!
That's right, a staple of The Dial at Christmas is the Santa's Booty cocktail of the month, mixing Stolichnaya Raspberry and Vanilla vodka with a good dose of cranberry juice, a dash of lemon and a sprinkle of grenadine. December's cocktail of the month has been a firm favourite for five years now! It sure has had a few changes over the years thanks to our customers' feedback and we think we have a great mix for it now. Gone are the hints of gingerbread instead going for more of a fruity flavour. Speaking of fruit who can forget our own special topping on the booty with our pineapple foam creation and all garnished with a candy cane.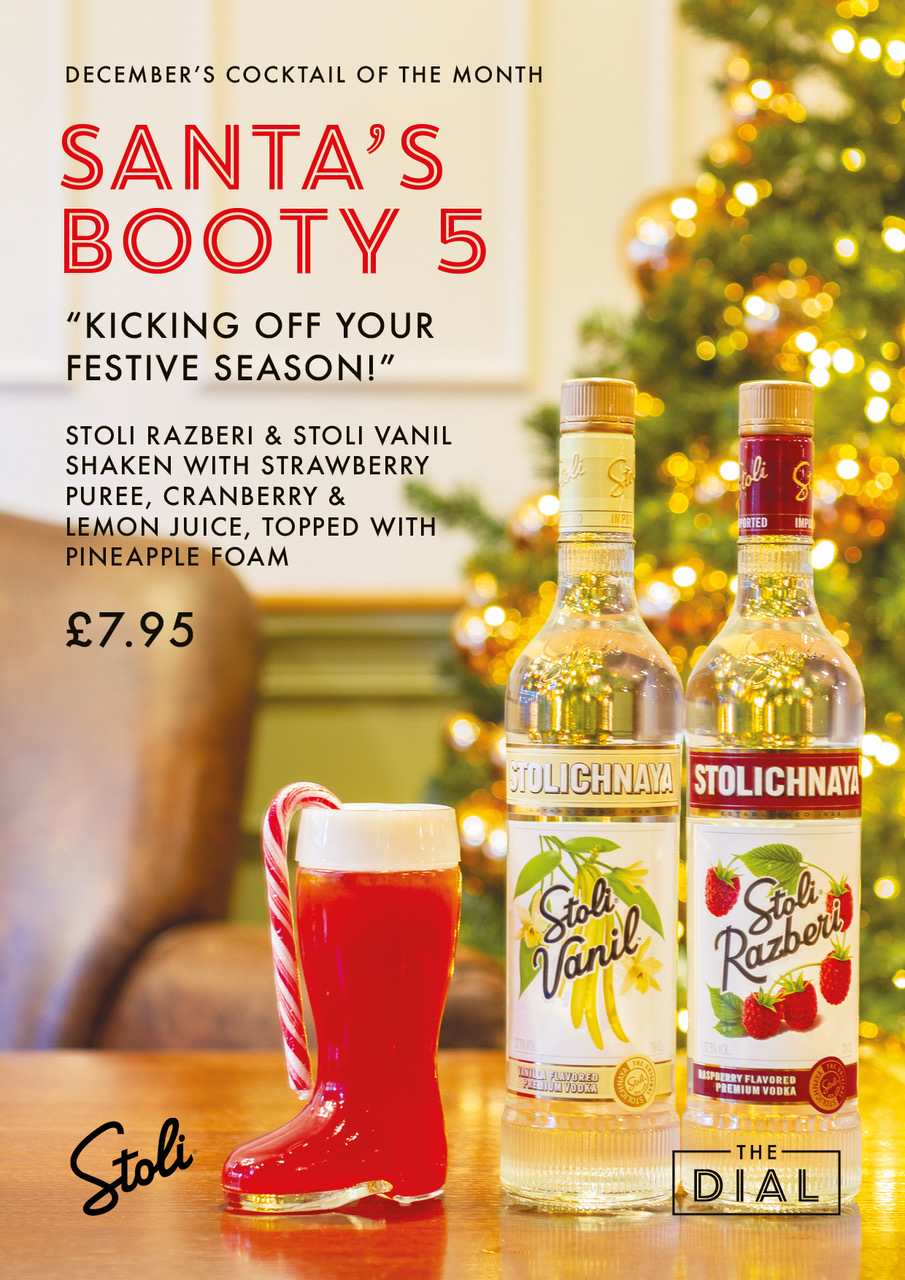 So this Christmas, come on down and join us for a taste of Santa's Booty, it's tradition after all.
https://youtu.be/ePTUeJB74VY