Salute! and welcome to the first ever issue 16 of the Spirit Spotlight, the write up of the best spirits you can find at The Dial.
This issue we are having a taste of Italy in the form of Italicus Rosolio di Bergamotto. A fantastic looking and even better tasting aperitivo. Don't worry you don't need to understand Italian to read this one. Aperitivo literally means a beverage that is consumed before a meal, but that does not do Italicus enough justice.
Italicus is the revival of a recipe which dates back to the 15th century. It begins with the fragrant bergamot orange peel from the Calabrian region and cedro lemons from Sicilia and undergoes a technique which manually extracts the essential oils from the fruit. These are then blended together with neutral grain spirit. After all this, roman chamomile, lavender, gentian, yellow roses and Melissa balm are macerated together for several days and then added to the spirit. These are some of the finest ingredients, selected from all over Italy to deliver a truly unique spirit with a long history.
Back in the 1800s, before vermouth was sipped in martinis and bitters used to help moonshine taste better, rosolio was the main before feast drink enjoyed by the King of Savoia. It was known as 'Aperitivo Di Corte' or the drink of kings. It became so popular amongst the populace that it eventually became known as the drink of the people. Quite an honour. Sadly this bit of history was lost as the King banned rosolio from the royal house after he came across an opportunity to make great quantities of white wine and vermouth.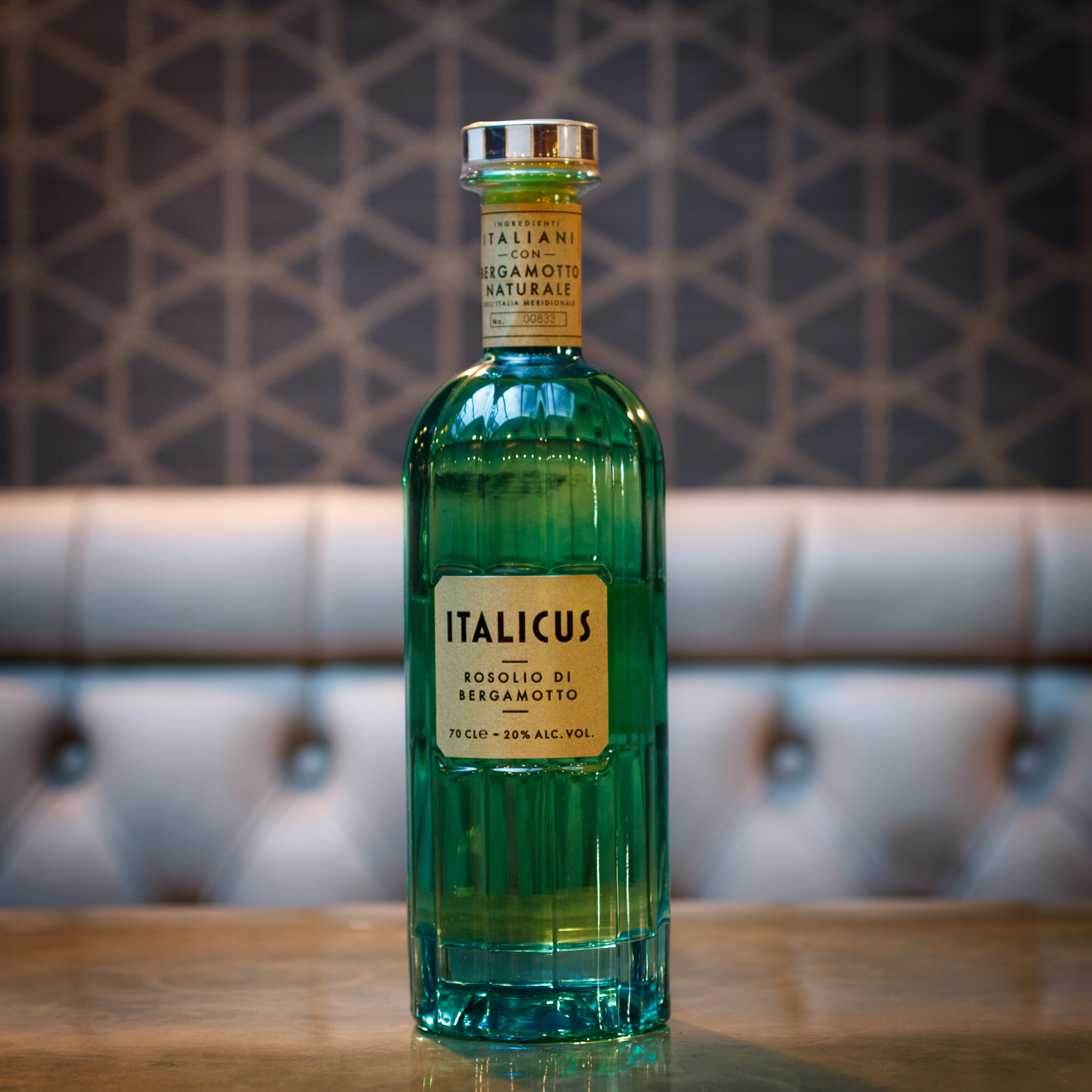 So it is no surprise that this once famous spirit has had a resurgence and has been brought back to life better than ever. Rosolio means 'the dew of the sun' and Italicus aims to be the quintessential expression of Italy in a bottle. It has been lovingly crafted, it has a lightly citrus scent and tastes of fresh citrus too. The bottle is expertly designed from the tint of the glass to the cork depicting a renaissance Bacchus (god of agriculture) harvesting bergamot, it speaks of its heritage.
It is suggested that Italicus is best enjoyed mixed 50/50 with prosecco and 3 green olives and if it is your first time trying it, that's the best way to go. However it is so diverse you can pair it with gin, tonic or they even have a recipe to mix it with beer!
I hope you give Italicus a shot and if there are any spirits you would like us to take a closer look at, let us know in house or on any of our social media sites. Until next time, see you at the bar.