Hello everybody and welcome to the first ever issue 22 of the Spirit Spotlight, the write up of the best spirits you can find at The Dial. This issue we are going for a brisk hike up the Scottish highlands to Forres and sliding back the doors of Benromach Distillary to check out a brand new gin; Red Door Gin.
The History of Benromach Distillery starts many generations ago, but the most important part is actually its closure in 1983. As it is because of this closure, that it was brought back to life by the Urquhart family, whom held a long standing ambition to own a distillery. The Urquharts have been in the spirit business for over 120 years and own the Gordon and MacPhail business, creating whiskeys that are matched to the highest quality casks and matured often for decades. The original reason for reinvigorating Benromach was to create a classic Speyside whiskey, which is very rarely found in the way it's which is with a hint of smoke.
However, the long running, family owned business had never set foot into the gin game until July 2018, where generations of knowledge in creating the highest quality whiskies have been transferred into creating the highest quality and inspiring Red Door Gin. The aim for Red Door is to take inspiration from its origins, from the flavour to its name. The name comes from the iconic sliding red doors of the malt barn distillery and its flavours capture the essence of the Scottish highlands, forests and coastlines.
Red Door is described as having a heart, a heart of juniper and locally influenced botanicals such as citrus, bitter orange, sea buckthorn, heather and rowanberries.  All of this is made in a copper still affectionately named Peggy, who is George Urquharts wife. George Uruqart is the second generation of Uruqarts who owned Gordon and MacPhail, so it is good to see the family tree remembered. Peggy (the copper still) steams the neutral base spirit through the selection of botanicals for a delicate taste that easily fits in to make the perfect Gin and Tonic or Gin Martini. Garnish your gin and tonic with a few raspberries and you are good to go.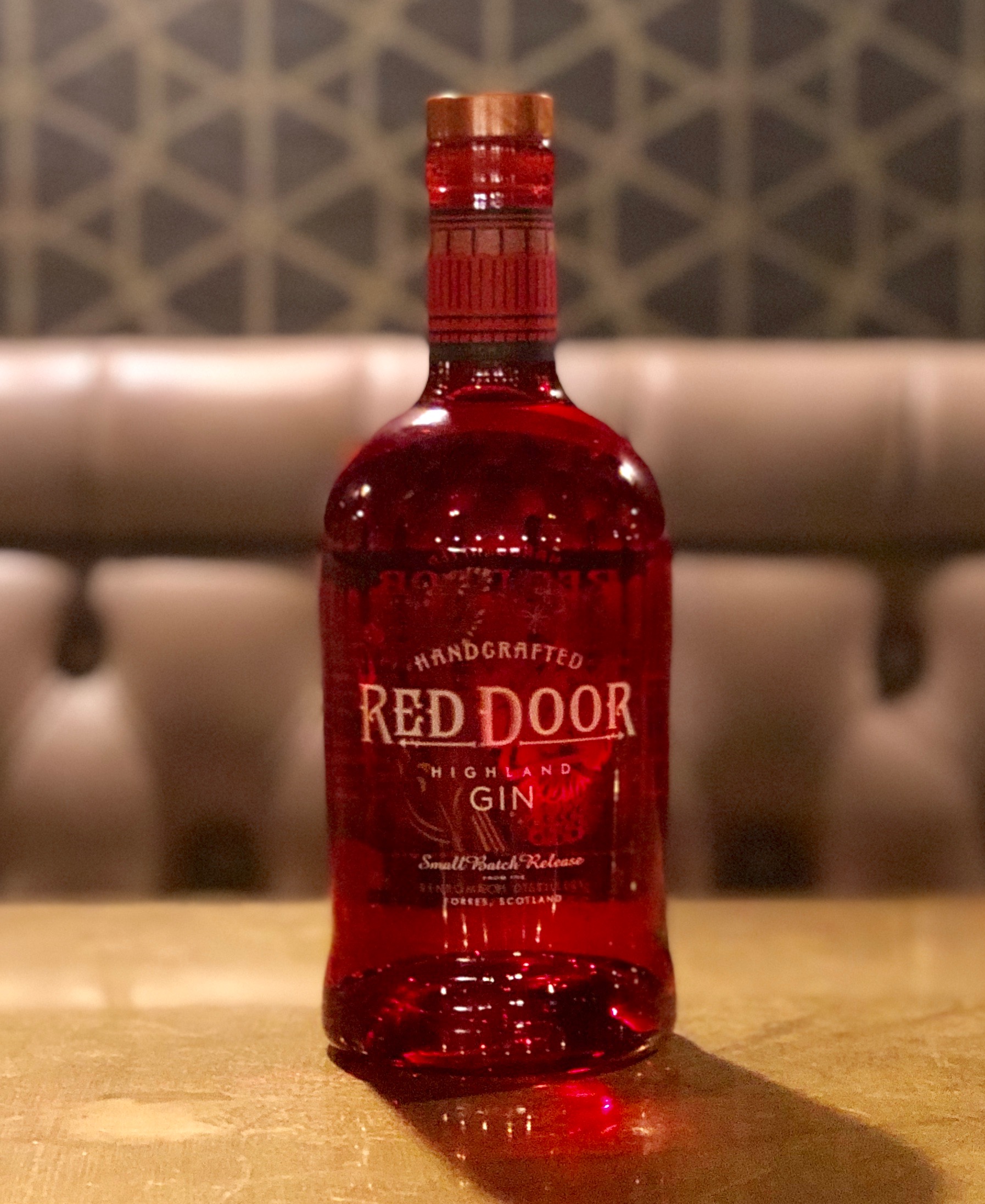 In fact those two ways are perfect suggested serve guides, however with the name being red door and the eye catching bottle being a deep red, it would be remiss to not suggest having it as your gin of choice in a classic negroni;
Get a tall glass or a Boston mixing glass if you have one and fill it full of ice.
Next add 1 part Red Door Gin, 1 part Campari and 1 part sweet red vermouth.
Stir until cold, adding more ice as you go so it's almost sub zero!
Strain the contents into an old fashioned glass and finish with a twist of orange peel, sit back and enjoy.
That's all for this issue of the spirit spotlight, be sure to check out red door gin and for everything else top shelf, be sure to check out the Dial.