Hello everybody and welcome to the first ever issue 22 of the Spirit Spotlight, the write up of the best spirits you can find at The Dial. This issue we are travelling across the globe to Japan bring the spotlight on the perfection that is Roku gin.
Roku released in Japan by Suntory in 2017 but its history goes back over a hundred years, using the dreams and knowledge of its forebears. In 1899, the Torri Shoten Store opened, this was a predecessor to Suntory and was created by a 20 year old Shinjiro Torii whom wanted to create original Japanese spirits that encompassed the essence of Japan so the whole world could enjoy. Shinjiro overcame many hardships creating wine, whisky, brandy and eventually launched Hermes gin; the first ever Suntory gin many years later in 1936. He continued building his knowledge of distilling alcohol passing on his knowledge until eventually, the perfection of Roku gin was created using the one hundred year expertise.
So why is Roku that good? Well it starts in the name. Roku means six and refers to the six botanicals that are harvested from Japan over its entire four seasons. In the Spring they use Sakura Flower and Sakura leaf. The summer is used to harvest Sencha Tea (green tea) and Gyokuro Tea (refined green tea). In the Autumn they pick Sancho pepper and the Winter is used to gather Yuzu peel (Yuzu is a japanese citrus fruit used to enhance meals when cooking). It is a harvest of Japans four seasons, extracted at the height of their seasons and combined with eight traditional botanicals that represent a traditional gin.
Unique to Roku is each botanical is distilled separately according to its feature to extract the best flavour and maintain its characteristic. For example Yuzu is distilled in copper stills whereas the scent of cherry blossom is drawn out through vacuum distillation in stainless pot stills.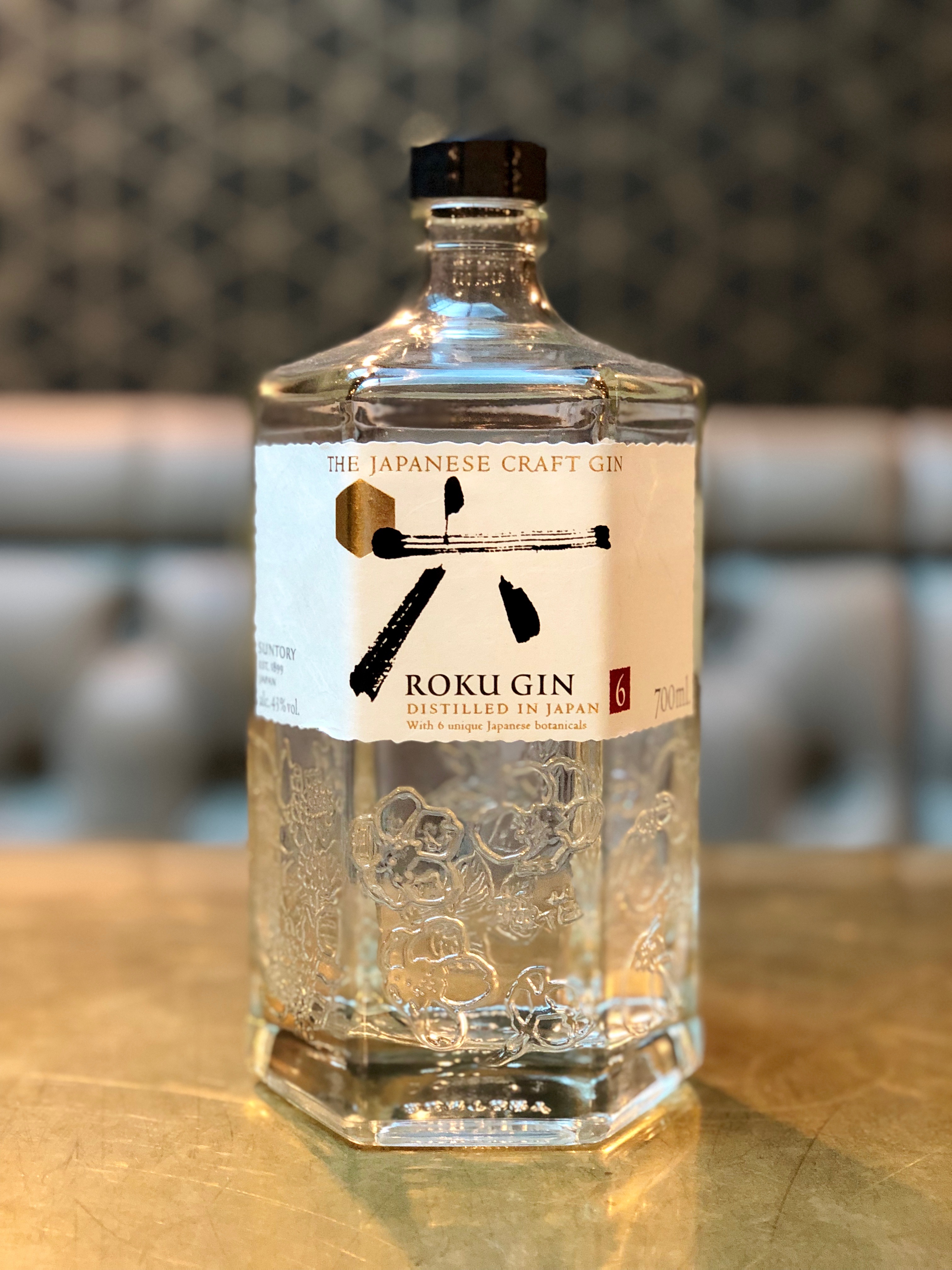 The creation of Roku is an example of its ancestors knowledge, expertise and craftsmanship and this further lends itself to its bottle. The six botanicals are embossed on the hexagonal bottle and the labels calligraphy is printed on traditional washi paper, all showcasing the craftsmanship that's gone into it.
Roku is a complex and harmonious gin that is best served over ice, garnished with thin slices of ginger and mixed with a splash of the best tonic you can find.
That's all for this issue of the Spirit Spotlight, if you enjoyed learning about Roku be sure to pop in and give it a try yourself, for everything else top shelf, be sure to join us at the Dial.