Hello everybody and welcome to the first ever issue 23 of the Spirit Spotlight, the write up of the best spirits you can find at The Dial. This issue we are looking at an extremely popular gin, Zymurgorium sweet violet gin.
Zymurgorium is the creation of Aaron Drake, a person who started in the business after a period of time making his own drinks for his peers at university. Instead of using DIY brewing kits you can buy, he set out foraging for his own ingredients' around his local area simply because, by his own admittance, he has a fascination with nature, as everyone should. This fascination comes through in the products as all the products use natural ingredients.
The name Zymurgorium is a mash-up  of Zymurgy and Emporium. Zymurgy sounds quite fancy and it is the study of scientific brewing, emporium is a shop that sells various items. Together they are the heat of what Zymurgorium is, a brewery and distillery that uses its natural ingrediants and various techniques throughout the ages to create unique, delectable taste experiences. However a key cornerstone of Zymurgorium is its fondness of nature, and so the emporium aims to have as little impact on the world as possible by utilizing best practices to reduce its carbon footprint including the least harmful transportation method and taking advantage of locally sourced ingredients.
At the time of starting Zymurgorium prided itself on being the UKs sole meadery and still crafts mead to this day! If you're not sure mead is a type of honeyed beverage similar to wine but sweeter. This endeavour started out as a sweet gesture for a friend who couldn't drink cider due to intolerance, so the founder created mead for him so he could quench his first. How nice!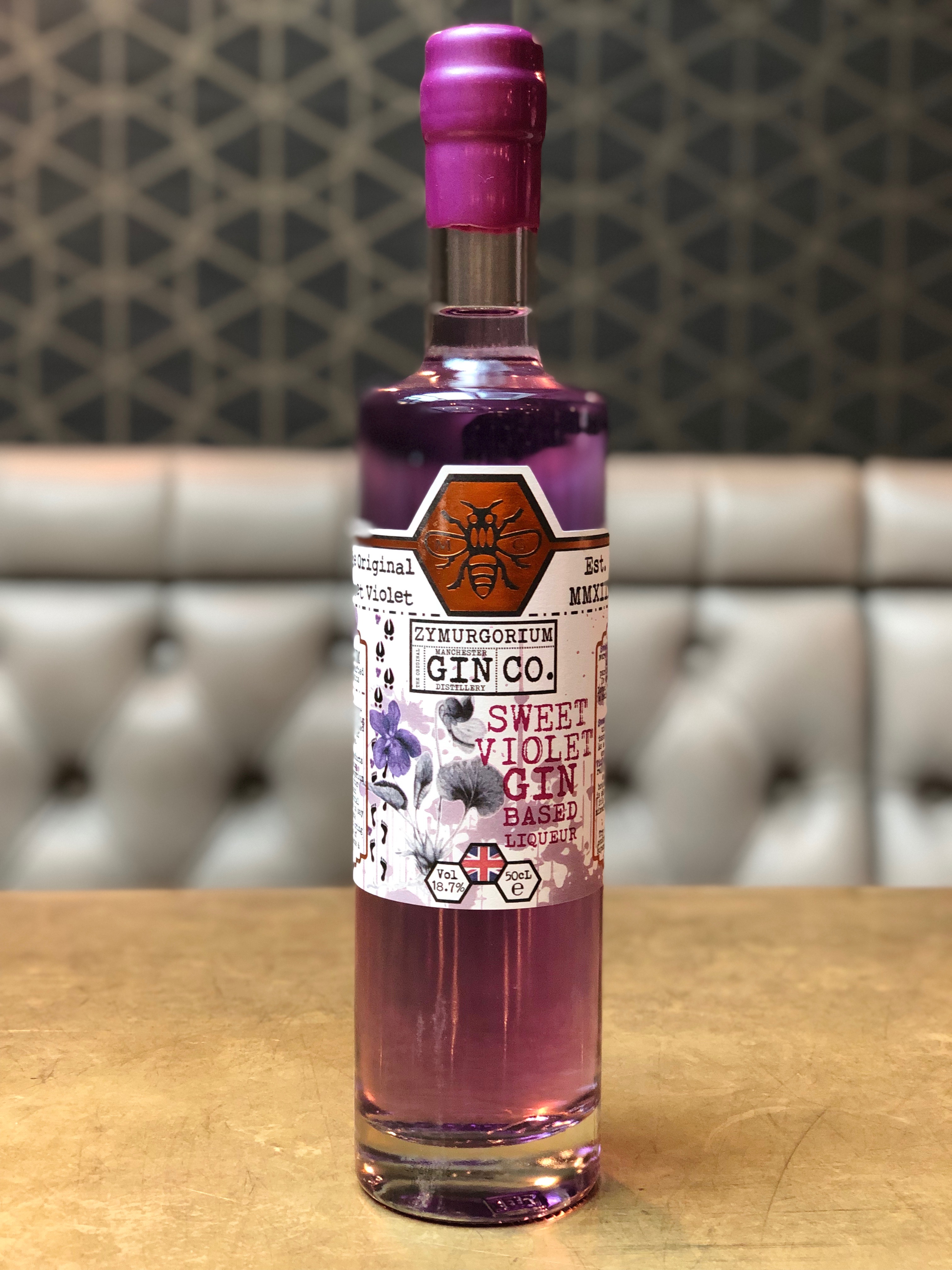 The sweet violet gin is a fantastic gin using Violas for taste. Violas are agreat flower which can be used for many culinary dishes or drinks in flavour they have a sweet pastille taste and this comes across in this gin and the exact measures and extract of the violas make it one of the most balanced and great tasting violet gin you can find.
We recommend simply trying it with lemonade and see how it compares to the parma violet sweets you love, however if you want to be a bit creative you could try it as a tom Collins, mixing a large measure of sweet violet gin with 1 part lemon juice and 1 part sugar syrup.
That's all for this issue of the spirit spotlight but everything else top shelf, we will see you at the Dial.