Hello everybody and welcome to the first ever issue 27 of the Spirit Spotlight, the write up of the best spirits you can find at The Dial. This issue we travelling to the magnificent Isle of Harris, known for its beautiful scenery, beaches and tranquillity.
Isle of Harris is the home of Harris Distillery, in Tarbart. The distillery opened its doors in 2015 and has become known as the social distillery a name given thanks to represent the generous character of the island and its people. The distillery keeps its doors open 6 days a week to those that want learn more about their story.
Every drop of Isle of Harris gin is made in a small copper still affectionately known as 'The Dottach' after a fiery and feisty local woman. The still imbues the spirit with nine carefully chosen and complex botanicals, targeted for their characteristics which capture the spirit of the island, particularly the maritime influences of the seas surrounding the isle.
The main ingredient is sugar kelp, a natural sweetener that is known to be added to food and cosmetics. It is a natural and substantial resource which is leading to a variety of uses, with even the potential to be used for bio fuels!
The sugar kelp is hand harvested by a local diver from deep underwater forests of the outer Hebrides. It is picked during the spring and summer months while in the winter it is left to recover and grow; ensuring sustainability and the local sea life is not harmed.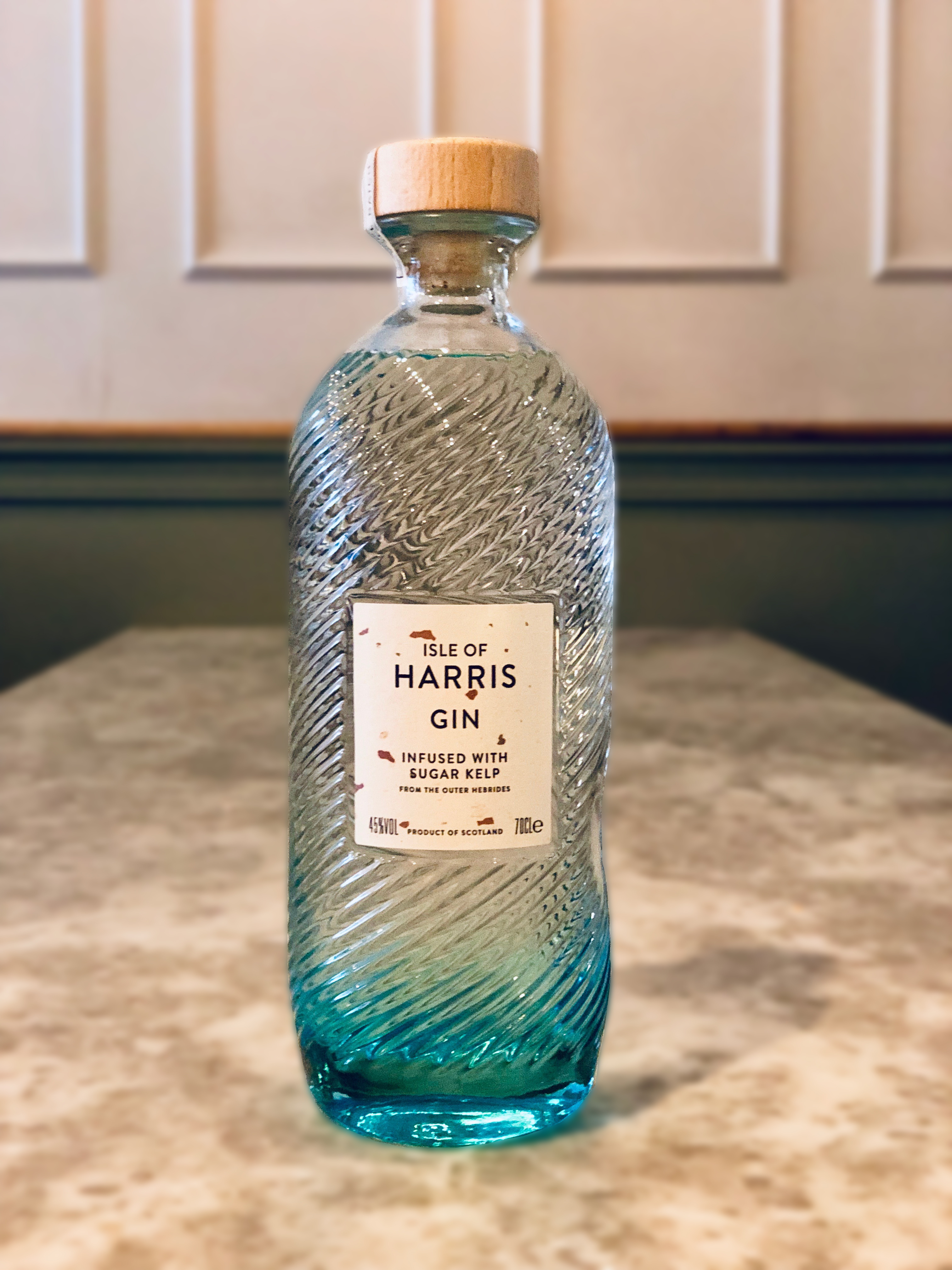 Harris gin walks the fine line between bitter and sweet, its opposing ingreiants bring a fine balance and it is all bottled in beautiful glass which is rippled like the sea with an azure coloring rising from the depths. Each label is unique as they are individually flecked with fragments of copper leaf and sugar kelp. The cork holds the coordinates of the distilleries location guaranteeing that it is genuinely from outer Hebridean.
Enjoy this fantastic gin, preferably on the beach looking out over the sea, otherwise join us at the Dial and enjoy it with a slice of grapefruit and a Mediterranean tonic.