Hello everybody and welcome to the first ever issue 28 of the Spirit Spotlight, the write up of the best spirits you can find at The Dial. This issue we are going to look at the very influential Boodles Gin.
Boodles prides itself on being all things British, and it does encompass that in all senses, however it stared life in the united states where it was originally bottled back in 1845. It is a very British gin through and through, so much so that it can be credited for being one of the gins to shape the flavour of modern London Dry gins.
But what's interesting is the history behind its name which is taken after Boodles Gentleman's club, a rather prestigious club that goes back as far as the gin and has many members of some renown. I'm not sure what goes on there, when you go to the website you need your membership log in to see the actual page but I imagine it's something pretty cool, like an underground juggling club or something. What we do know is it included high ranking military figures, James Bond Author and Naval intelligence officer Ian fleming and former Prime Minister Winston Churchill.
Churchill enjoyed a gin martini and Boodles may have been his favourite brand. Apparently he use so little vermouth that often a glance in the direction of France would suffice, instead choosing to savour the taste of his gin.
Really what more do you need to know about this fantastic gin? Churchill loved it; it's named after a prestigious club (which was also named after its head waiter, Edward Boodle); and it set the bar for what a London Dry gin actually is.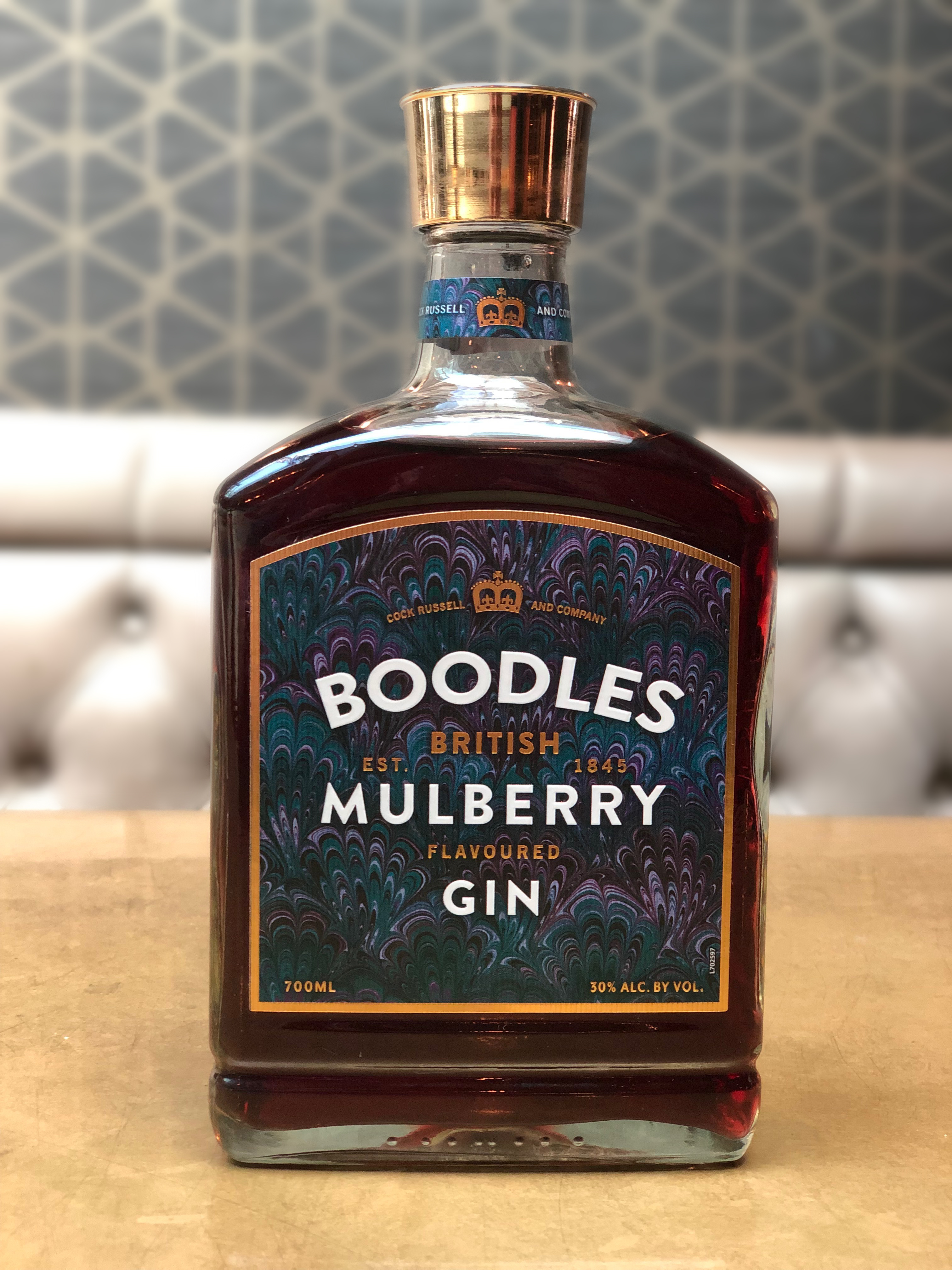 Well you probably would like to know what it tastes like. Well the original London dry boodles is unique in that it contains no citrus. This is a clever decision because the creators knew that a good gin would likely be served with a slice of lemon or lime. Instead it uses traditional herbs and spices such as nutmeg, sage and rosemary which add a Mellow but herbal quality to balance essential juniper notes.
The mulberry flavour uses all this but Mulberries are steeped in the spirit to infuse a sweet and fruity flavour. The finish is just that, sweet and fruity with a mild raspberry finish. If you want to enjoy the summer with the perfect gin, then this is it.
That's all from the Spirit Spotlight this month, you might not be able to get into the Boodles gentleman's club but you are welcome to join us for a tipple anytime.