Hello everybody and welcome to the first ever issue 32 of the Spirit Spotlight, the write up of the best spirits you can find at the Dial.
For over 500 hundred years gin has been made in Europe. The Dutch did it first, sometime in the 17th century, calling it genever after the Juniper berries that it is made from. Over time the name evolved into gin and now it is being made all over the world, far from its origin.
Thousands of miles away from its origin, in the hills of Jundiai Brasil a different kind of gin is made: McQueen and the Violet fog. Maybe it's because of the distance that this gin is so different, but being different is kind of the point and you need to be if you are entering the gin arena.
So what makes it different? They say that this gin is made with botanicals found in no other gin and you can find 21 botanicals in this one that ensure you taste something different with each try. And it's true, a lot of the botanicals are rarely found in any gin, these include Vietnamese star anise, Mediterranean fennel seed, basil leaves, Portuguese rosemary, calamansi and Brazilian acai. Furthermore what makes it stand apart is the two part distillation process. The first 15 botanicals are macerated in a sugarcane spirit then six more are vapour infused through a copper basket. This process is limited to 500 litre batches, which is just over 50 cases of gin. Meaning great care is taken for each bottle.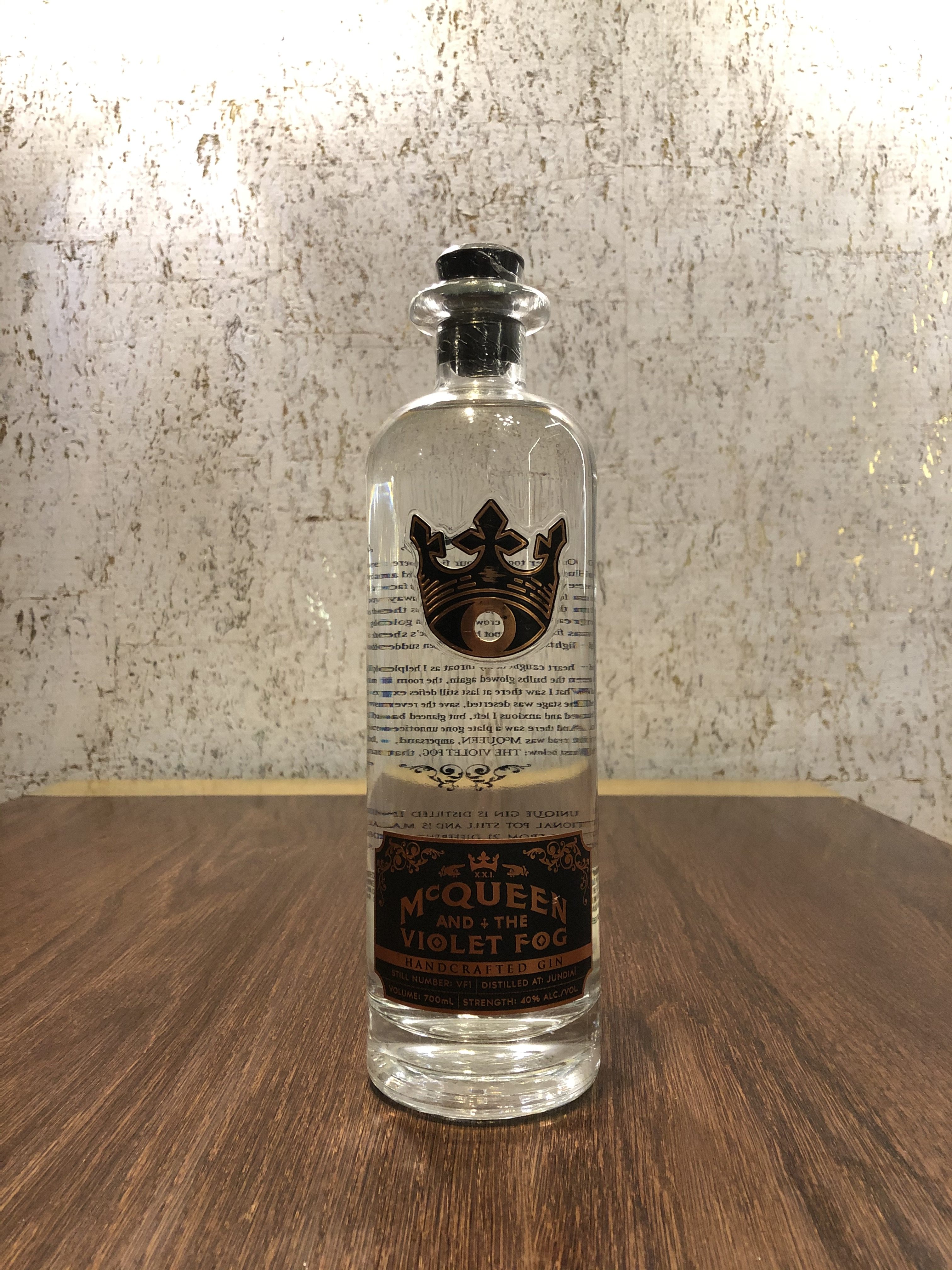 Speaking of the bottle it features embossed details, including a crowned eye logo in metallic copper which is a nod towards the traditional pot stills used to make the gin.
On the back you will find two stanzas of the poem from which it takes its name, Mcqueen and the violet fog.
It's an ambitious gin as you can guess from the amount of flavours it is distilled with, as such we recommend trying it with your favorite tonic or ginger beer.