There are few things as quintiessentially British as a cup of tea or unfortunately, storm clouds! (maybe with the exception of Sir Roger Moore, driving a Mini Cooper, whilst listening to The Who)
So for this month's cocktail of the month, we have decided to combine the two to create, we think, one of our best cocktails yet!
May we please introduce you to…
Storm in a teacup!
The dictionary cites a storm in a teacup as: "Great outrage or excitement about a trivial matter" I mean, come on, if this isn't the epitome of British culture, I don't know what is!
We know that you guys look forward to what creation we come up with every month, so we hope that you're pleased with our latest offering.
The drink is served in a vintage teacup with suspended storm cloud (which although looks glorious, is not edible!)
For the mix, we just had to use a variation of a classic DARK AND STORMY. This is a cocktail made with dark rum (the "dark") and ginger beer (the "stormy") For our rum, we used a great friend of ours; Brugal Anejo, which is a 5 year old Dominican rum (no storm clouds there) and one which we have used as the centre of many of our cocktails in the past.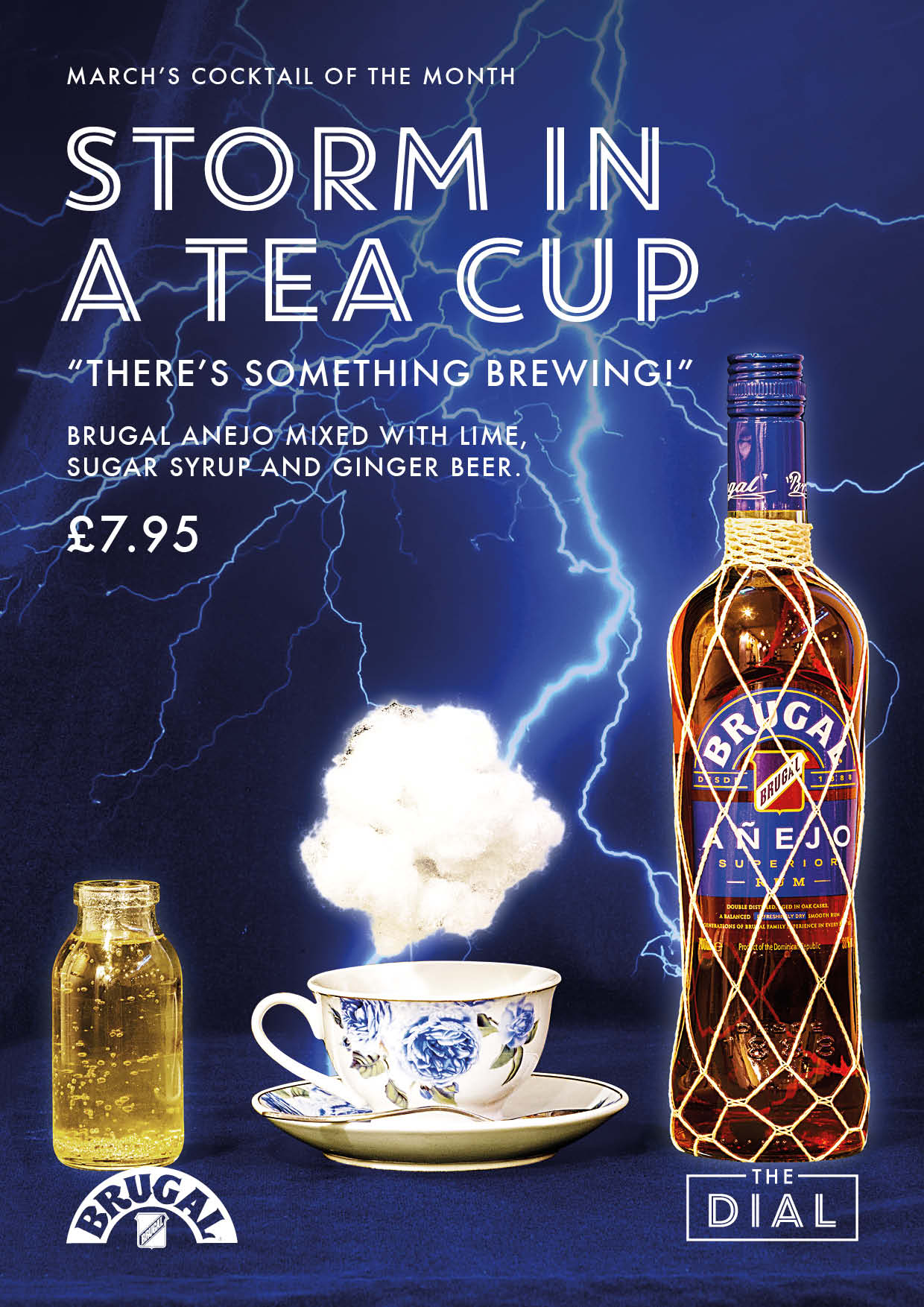 We know that cups of tea are a very personal thing and that people like their brews differently, so we've left the details up to you. We have served our ginger beer in a mini milk bottle, so that you can make your drink as stormy as you like! We've also served lime wedges as a garnish so that you can create a fruity finish.
The cocktail's other element is the classic pairing of lime juice and sugar (what's a cup of tea without sugar right?!), which finish this cuppa off perfectly.
So, if you're having a bad day, week or things just aren't going your way, we're here to help and remember, it might just all be a storm in a teacup!