It's a brand new year, with it comes possibility, the possibility for new things, new experiences and a new you if you choose. However you're awesome, so why change? If you're anything like me, your ideal way of bringing in the new year is to have a Chinese take away while binge watching your favourite TV show (Lost, seasons 1-3) and having a few cheeky tipples. That's when we had the great idea to try something new for our new year cocktail of the month.
Introducing On the Woks! A cheeky cocktail inspired by Chinese cuisine that will leave you wonton more. We simply thought, why not put it in a Chinese take away carton? So we made Tso, and it turned out to look as good as Bruce Lee playing ping pong. (google it, he is a god).
So what is the cocktail? Well we have mixed Belvedere vodka with Bols Blue, lemon juice and a touch of sugar, shaken like a nunchuck and topped up with a splash of lemonade. It tastes so good it makes miso happy!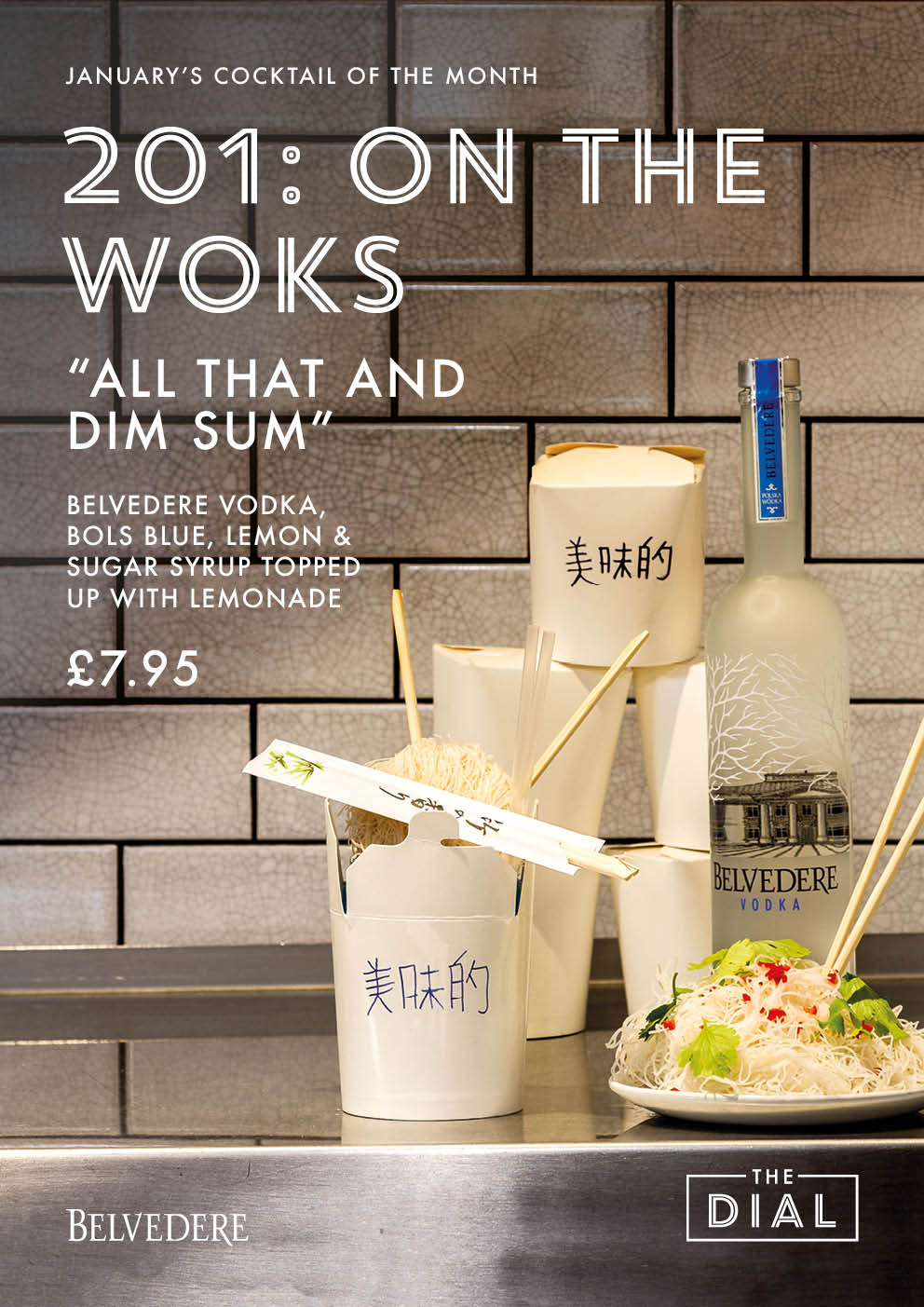 So if you're looking to get the year started off with something new and with a slight twist, remember to Wok this way, down to the Dial, and ask for all that, and Dim Sum.