If you go down to the Dial today you will find a big surprise…. Bears! We have bears at the Dial. These fellas aren't grizzly though, they are yummy.
This Months cocktail of the month is none other than the Yummy Bears Picnic!
With spring arriving and the sun tentatively peeking its head out from the clouds, we will soon be approaching a favourite past time, going for a jolly good picnic. Picnics consist of a few essential ingredients to make them great, sunshine, cheese and ham sandwiches and a great cocktail!
However it's difficult to decide on what flavour we want to create for you each month, surely we can't always make something to everyone's taste? The fact we may get it wrong is often un-BEAR-able. Well with this one we are confident you will find something just right, because, and bear with me, it comes in three different flavours, all of which you can try at the same time.
One little bear tastes like apple for the fruity drinkers out there. Another tastes like candy floss for those of you with a sweet tooth. Lastly the third bear has a more sour kick to it, altogether we are sure you can find a bear that's just right for you.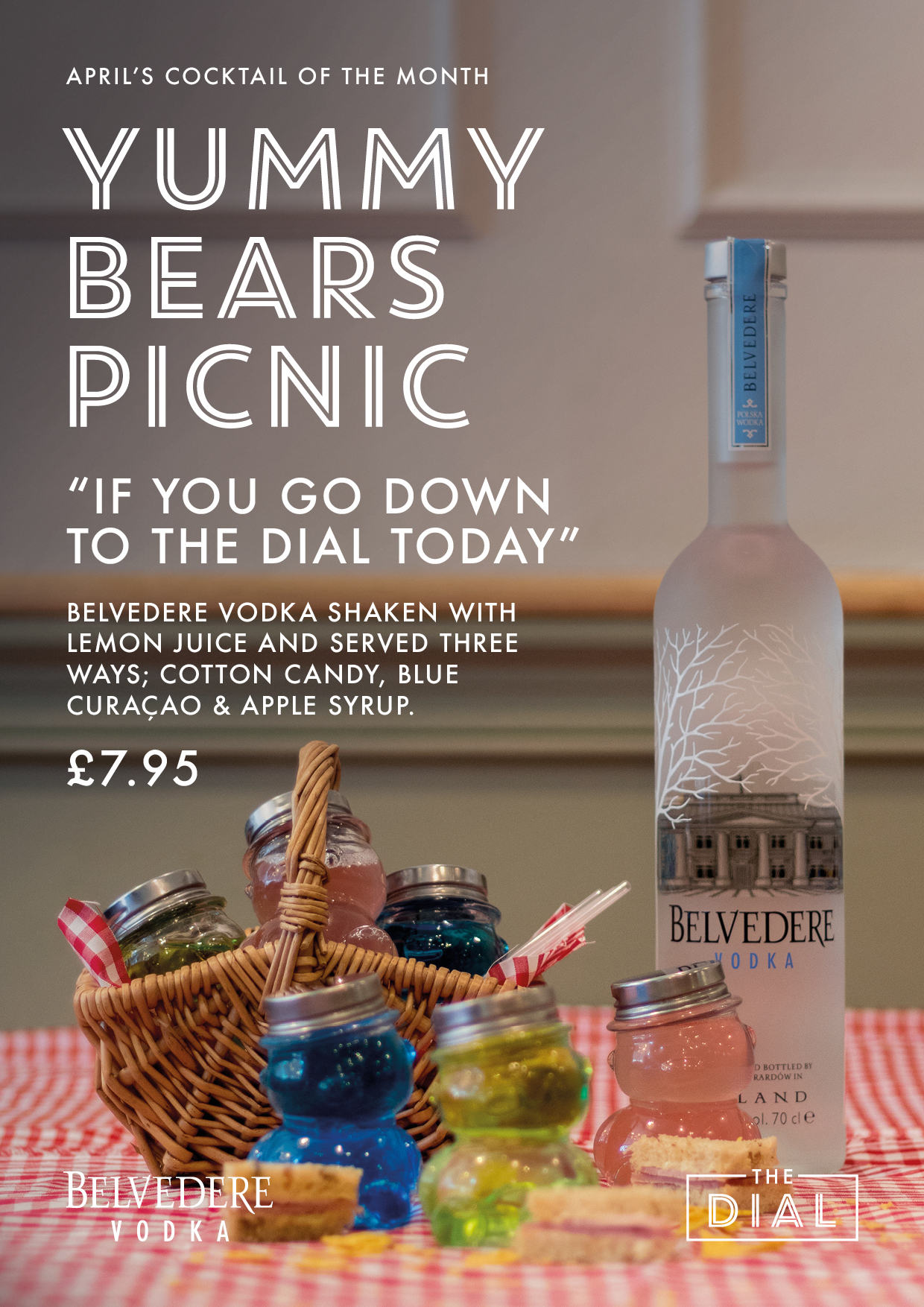 All these bears are mixed with a carefully balanced ratio of sugar syrup and fresh lemon juice, shaken together with the super premium Belvedere vodka. We've even provided the picnic basket for you to carry the bears in, who knows, maybe you could have a cocktail picnic on our roof terrace?